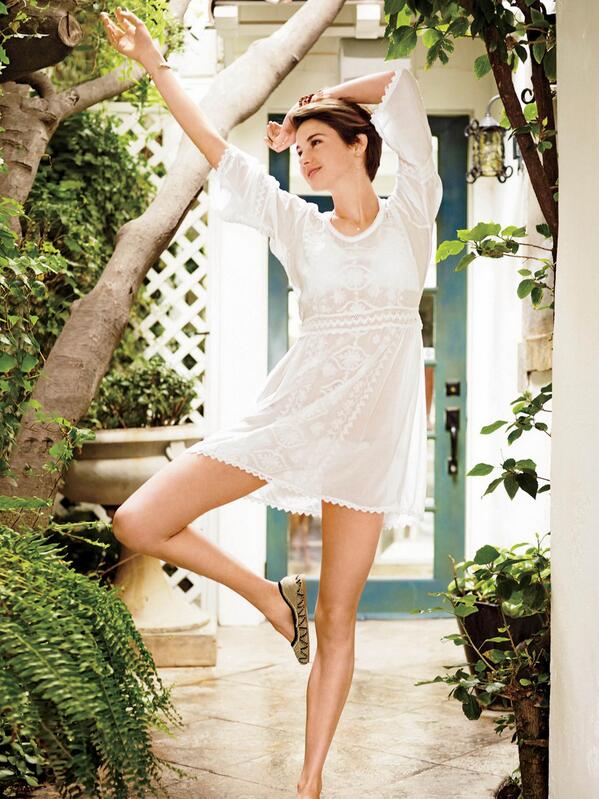 Have you ever wanted to meet someone who lived by "seizing the day"? I have, and the person I want to meet who does this is Shailene Woodley.
I'd be thrilled if I could sit down for ten minutes to pick her brain about living a natural life, enjoying every moment, and—more controversially—rejecting feminism. Yes, rejecting feminism.
When she was asked in an interview by Time magazine about whether she considered herself a feminist, this was Woodley's initial answer:
No, because I love men, and I think the idea of "raise women to power, take the men away from the power" is never going to work out because you need balance.
Woodley goes on to talk more about the need for balance and how she sees herself as 50% feminine and masculine. I think balance is an ideal that permeates her life. But part of me also wonders whether or not she's familiar with all that feminism entails.
A lot of people wrongly think feminism is based on the idea of women hating men (maybe because of the name) or wanting to "rise above" men as Woodley says. But, in truth, feminism is about equality between the genders. And hate doesn't even fit into that equation.
Despite her misunderstanding of feminism, there are plenty of reasons to admire Woodley. She's chosen to live a natural lifestyle in which she claims to be completely "in tune" with her body. She's learned what her body needs and considers herself a part of the Earth, as it's a part of her.
I'm amazed by Woodley's commitment to and passion for healthy living. Woodley told Natural Health magazine that she relies a good deal on herbalism, which is defined as the study or use of medicinal properties in plants. She says:
I started learning about all the wild plants in my area, as well as all of the wild medicines that I could gather and create for myself. I was in control of my body, and I could feel what was happening. It was eye-opening.
Woodley also says an herb that is a part of her regimen is called stinging nettle (stinging? yikes!), which she seals in a jar with boiling water and then strains it before drinking, something she does this before every menstrual cycle. She claims stinging nettle is full of natural vitamins and minerals that women require and she would much rather do that as a tea-like infusion that take pills.
In addition, Woodley doesn't seem to worry about body weight or her looks. She claims to shop at thrift stores and only buys clothes she can wear multiple times. Woodley also claims that, in order to be healthy, she doesn't stress or worry about what could happen:
Living in a state of fear makes no sense…If I have X number of days to live, I am not going to live them in fear. Where's the laughter in it? Where's the joy?
I think we should all take a page from Shailene's book of life. A healthy way to live is a happy way to live.