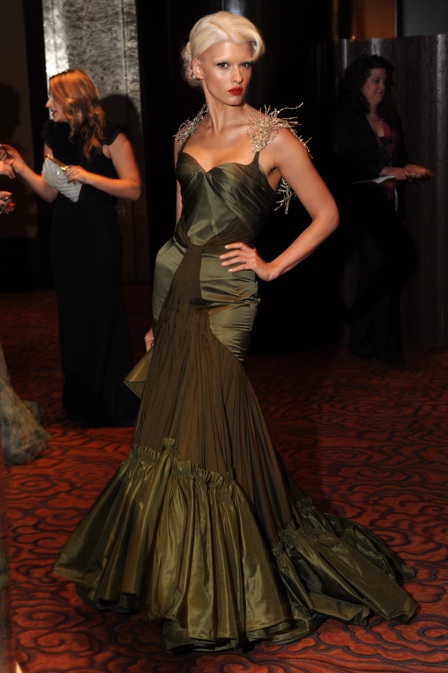 Supermodel Crystal Renn showed up at a charity event in New York this week looking thinner (and blonder! as you can see in the picture above), and certain people have their panties in a bunch.
They're upset because Renn—who was formerly the most famous plus-size model on the planet and a vocal advocate for body acceptance—appears to have slimmed down.
To understand this whole situation, you have to know Renn's history . . .
. . . when Renn was twelve years old, a talent scout told her she could be a successful model if she lost about sixty pounds. She was five-foot-nine and weighed around 160 pounds at the time. Three years later, when she finally came to New York to pursue modeling, the fourteen-year-old Renn was a size zero, weighing in at an unhealthy ninety-five pounds (making her BMI a shockingly low 14).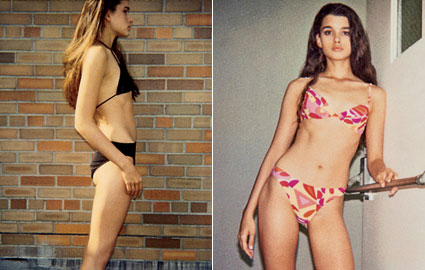 About a year later—after starving herself and exercising up to eight hours a day to try to keep the weight off—Renn's body revolted and started going back to its natural size. While the pounds were coming back, she made the difficult decision to leave the world of "fashion" modeling for "plus-size" modeling and wrote a book about her experience called Hungry:A Young Model's Story of Appetite, Ambition, and the Ultimate Embrace of Curves.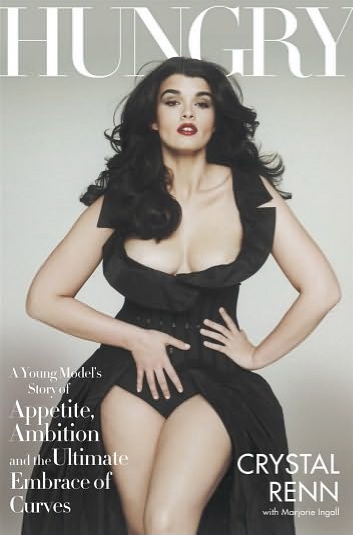 Since then, Renn has slowly been losing weight as her body re-adjusts to eating normally and exercising in healthy rather than obsessive ways. Right now, Renn says, "I'm a 6, 8, sometimes a 10, depending on what designer I'm wearing. And that's an interesting place to be in fashion, where extremes are the norm."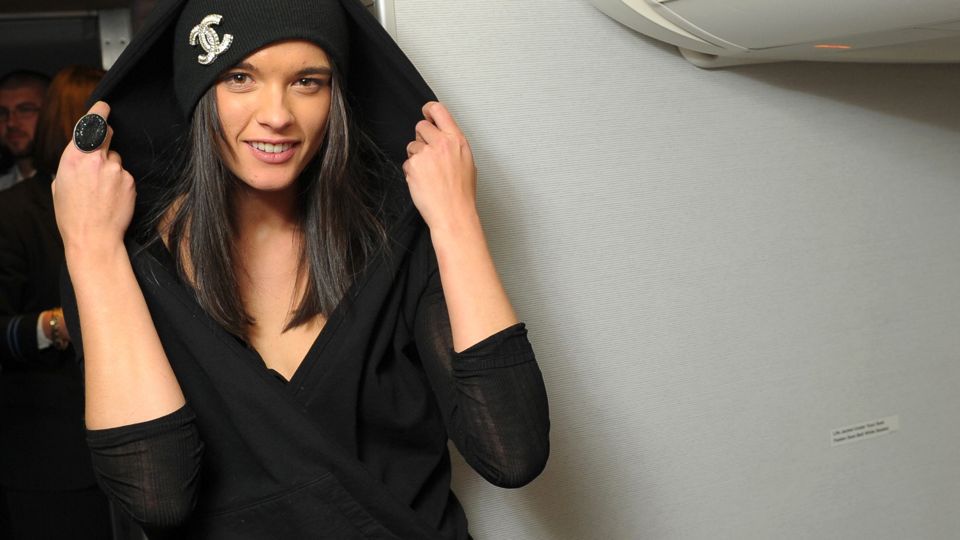 I could not agree more.
But people are pissed. They're pissed because they feel "betrayed" by Renn and claim, "We're disappointed because she was our star fighting for equality and fashion for us, and now she's going to their side."
I certainly don't think there are "sides" in our quest for body acceptance. Promoting body acceptance does not mean that only curvy bodies are acceptable or that curvy women should be pitted against thin women. It simply means that all body shapes and sizes are acceptable as long as they're healthy.
If anything, I'm happy about Renn's size. She's exactly what we need to see more of on the runway—a regular-sized woman. As I said in my "No show with people who look like this Molly" and "What's wrong with this picture?" posts, we don't see many women in the middle when we look at our magazines and our TVs. For the most part, the women we see in the media are either very very thin or very big. It's as if the woman in the middle doesn't exist. So, from my point of view, the new—and, yes, thinner—version of Renn helps fill that void.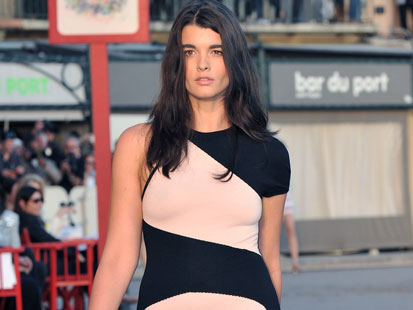 Ultimately, it doesn't matter that Renn is no longer plus-size; what matters is that she's not underweight and, therefore, not sending the message that the only way to look beautiful is to be unhealthy.
So I applaud Renn for her courage—the courage to walk away from the unhealthy world of fashion models when it was making her sick and the courage to allow her body to find a happy medium despite the pressure she's under to always stay the same.