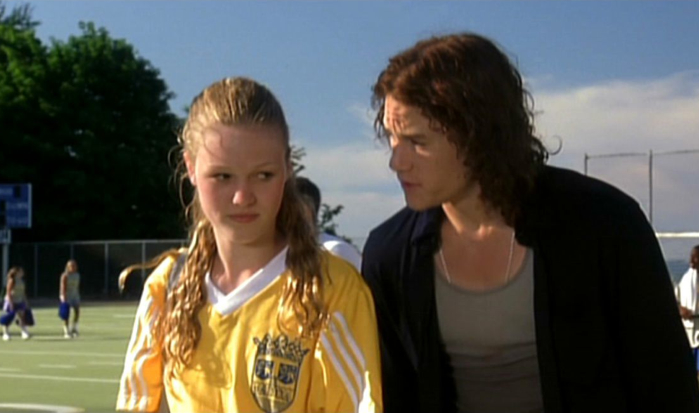 This semester I'm teaching a class on creative retellings—that is, stories that retell classic texts in a creative way. If you don't know what I mean, think Clueless (a retelling of Jane Austen's Emma), think A Thousand Acres (a retelling of Shakespeare's King Lear), think O Brother, Where Art Thou (a retelling of The Odyssey).
So this week we started watching 10 Things I Hate about You (a retelling of Shakespeare's The Taming of the Shrew) in class, and I could not believe how different everything looked. Not only did the titles look cheesy, the hair look badly permed, and the clothes look out of date (thank God cropped shirts went out of style), but the PEOPLE in the movie looked different too.
The film stars Julia Styles, Heath Ledger, Joseph Gordon-Levitt, and Larisa Oleynik. These are all very attractive people, but somehow they all manage to look kind of normal and down-to-earth in this movie. In other words, a world apart from the young people we see in movies and television shows about teenagers today.
For example, here's a still of the main character, played by Styles…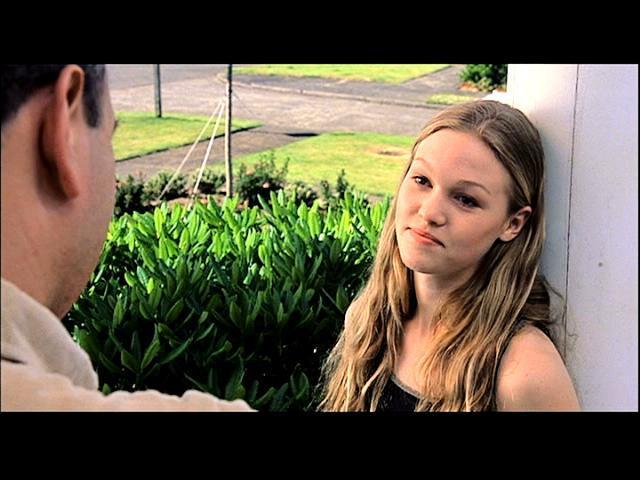 See how natural and un-made up Stiles looks here? It's so damn refreshing. Don't get me wrong: she still looks beautiful. But she looks beautiful and normal at the same time.
But we almost never see actresses looking like that in movies or television shows about high schoolers today. Instead they look like this:
Is it just me, or do these people look really really airbrushed? And kind of grotesque in an Andy-Warhol-does-Marilyn-Monroe kind of way too? And, while we're on the subject, why does everybody on a television show have to pose like that now? Is there some kind of rule about standing with your hands on your hips and looking at the camera like your pissed?
Not only does Stiles look real in 10 Things, but so does Oleynik, who plays Stiles' younger sister, Bianca. And what's really interesting about Bianca is that she is the girl in the movie who all the boys pine over, the beauty who even the most popular guy in school is wooing.
So naturally you'd think she'd look something like Gossip Girl's Blake Lively, who played the hottest high schooler on the planet…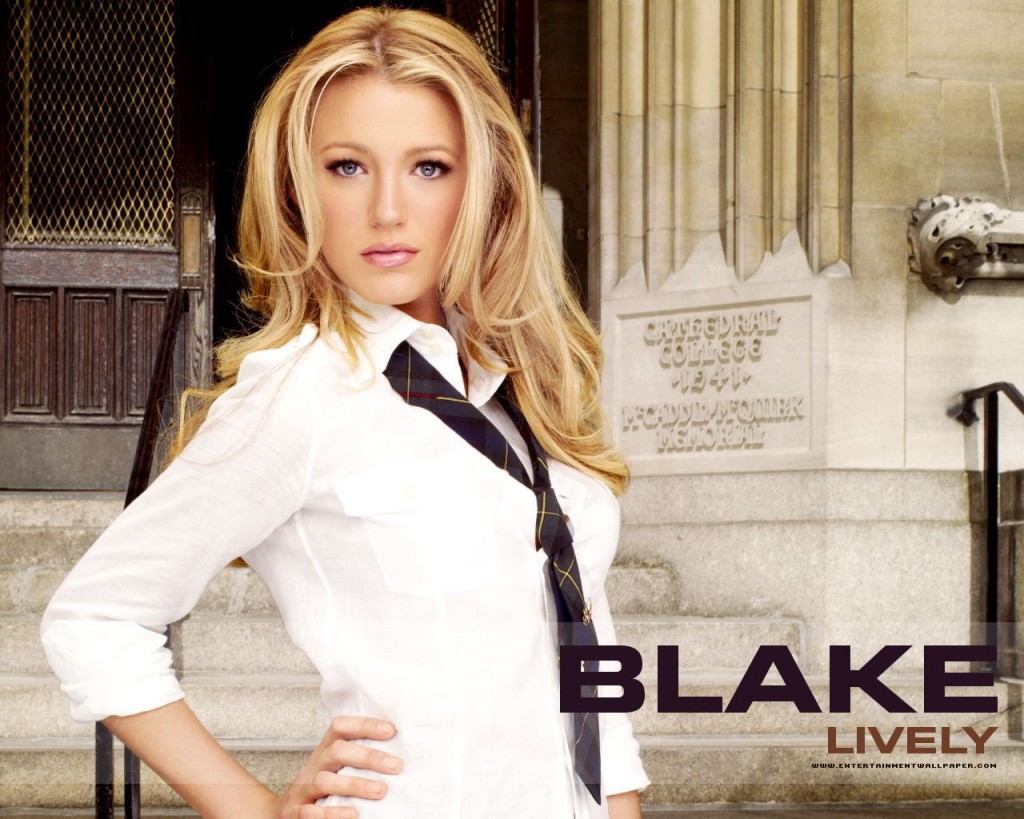 But in reality, Bianca just looks like a regular teenager…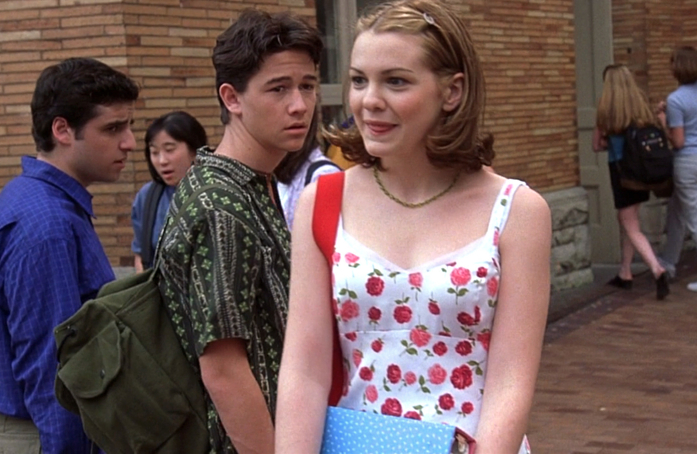 And it's not just the girls in 10 Things who look real. The dudes look pretty down-to-earth as well…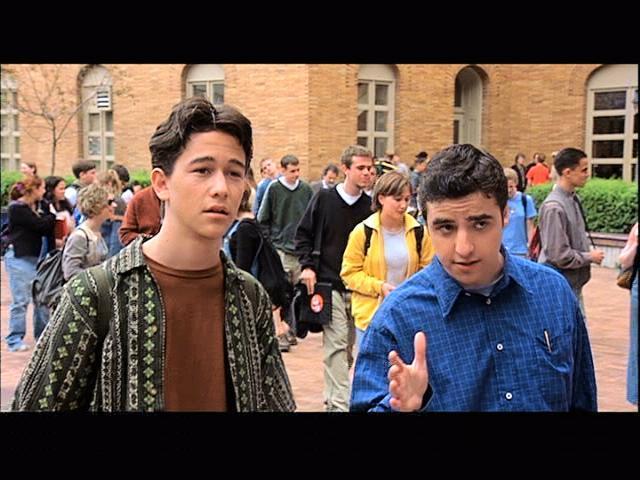 Sure, Heath Ledger looked hot even when he was leaning against a metal locker in a plain t-shirt…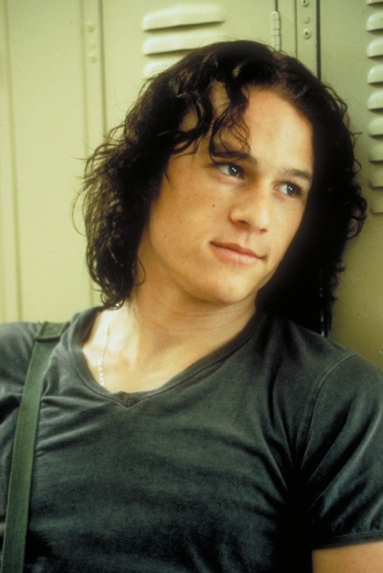 …but would we really seen a teenage boy in a romantic comedy with that kind of messy hair today? I highly doubt it since the high school boys who've been dominating our screens the past few years usually look more like this: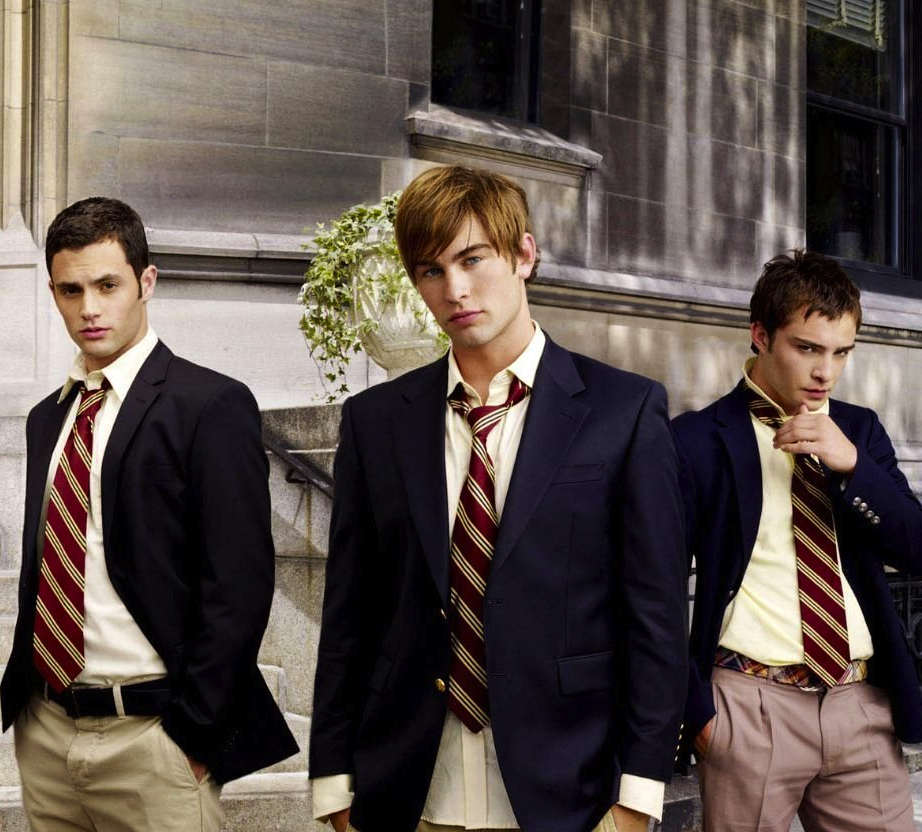 I'm not talking about television shows or movies about "dorky" high schoolers a la Superbad or even Perks of Being a Wallflower—or the movie about the girl who gets a makeover as Lindsay Lohan's character did in Mean Girls…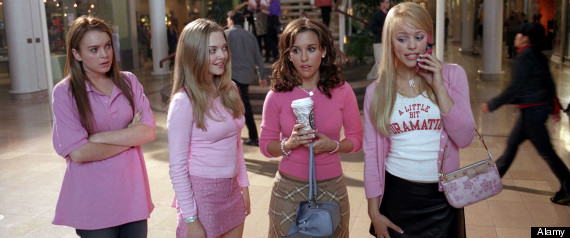 These movies don't count because they're TRYING to make the actors look worse than they do.
I'm talking about the movies and television shows that are supposed to be about "regular" characters. Except that all the "regular" people look like they belong on the cover of Cosmo.
When I was looking for photos that proved my point, I came across two that made my case even stronger: publicity shots of the current and former cast of 90210.
Here they are now…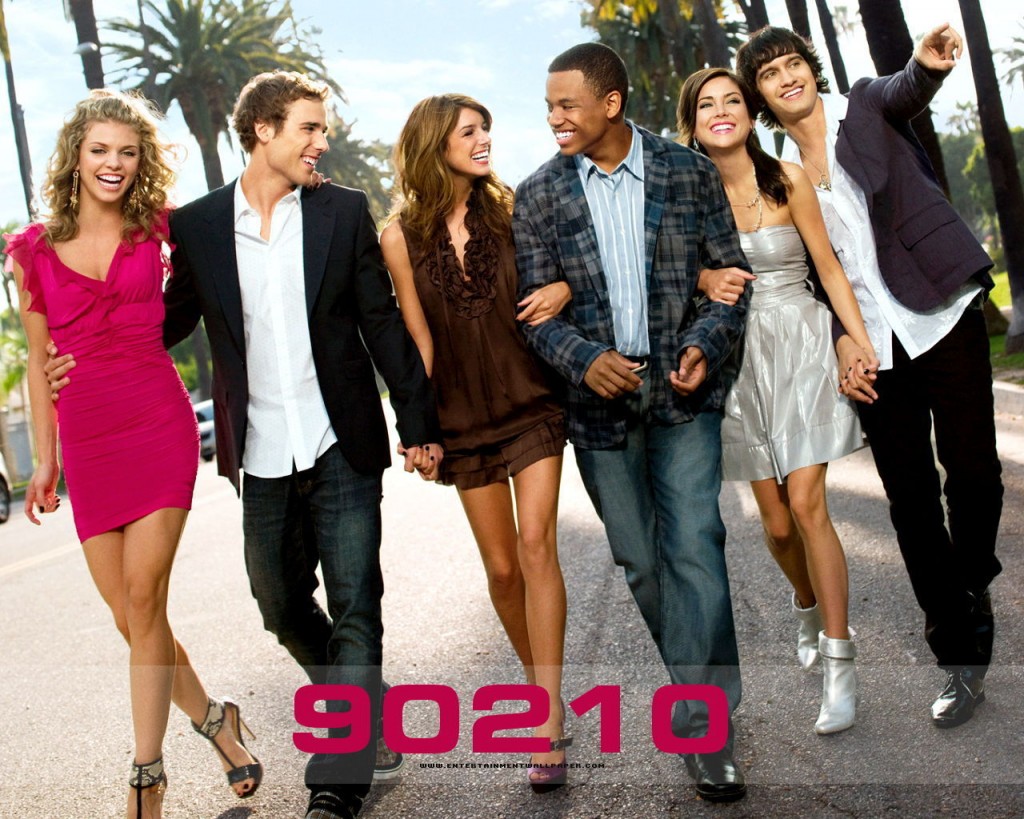 And here were back in the early '90s…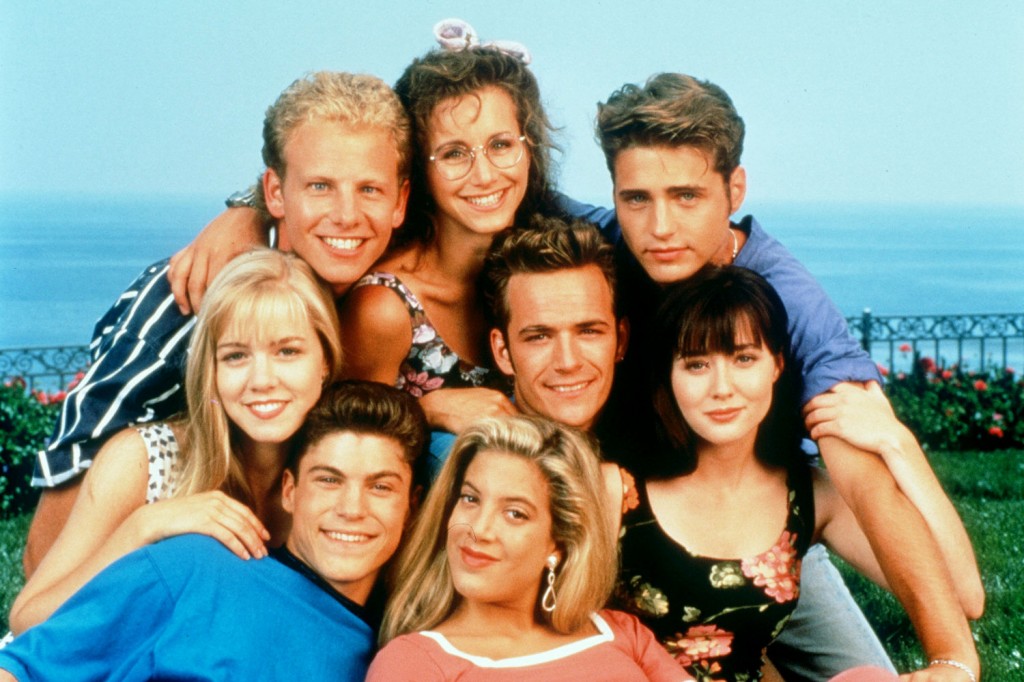 See how different these people look?
The original cast of Beverly Hills, 90210—especially Shannon Doherty, Tori Spelling, Garielle Carteris, Brian Austin Green, and Ian Ziering—looked like real people. Yes, relatively good looking real people, but real people all the same.
But apparently teenagers aren't allowed to look real anymore.
Instead they have to appear like they just stepped out of the plastic surgery ward—waxed and plucked and styled and coiffed and airbrushed so much that they look more like wax figures than real people.
If Lena Dunham and Mindy Kaling can feature real people in their shows about adult women, there's no reason that shows about high schoolers can't do the same.
It's time people. It's time.