What most of us don't figure out until later in our lives is that there are resources to educate ourselves about our bodies and their habits. Recently I've taken an interest in researching things about natural eating habits, managing a healthy weight, the woman's menstrual cycle, etc. I want to share some of the books I've encountered with you, so that you may enlighten yourself and your body with some newfound information.
Natural Living: The 21st Century Guide to a Self-Sufficient Lifestyle by Liz Wright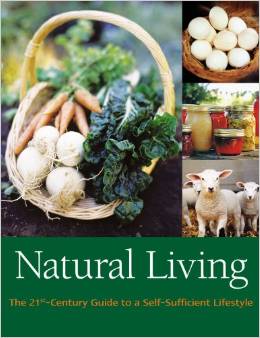 Today, being conscious of what's happening to the Earth as well as our bodies is something of the norm. So wouldn't it be nice to have a handbook to guide you on your path to a better lifestyle? Natural Living provides "an in-depth look at the way we live and comprehensive guidance on the crucial changes we can all make." If you want to learn about all aspects of living in the 21st century, then Liz Wright's Natural Living gives you the insight you need—whether it's for gardening, food planning, raising animals, or composting—to get you started. Available at Barnes and Noble.
*
Eat Pretty: Nutrition for Beauty, Inside and Out by Jolene Hart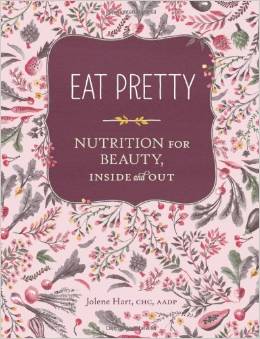 It's nothing new to hear that being nutritious is a trend that everyone wants to adopt. Eat Pretty provides readers with a program that "offers a full lifestyle makeover, exploring stress management, hormonal balance, and mindful living. Charts and lists, plus nearly 20 recipes, make for a delicious and infinitely useful package—in the kitchen, at the grocer, and on the go." Available at Amazon.
*
Beautiful You: A Daily Guide to Radical Self-Acceptance by Rosie Molinary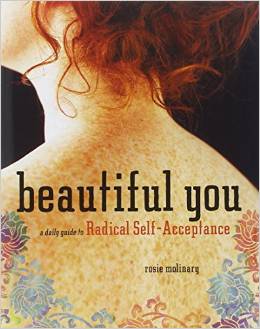 Do you struggle with self-acceptance? Rosie Molinary encourages readers—no matter their size, age, or ethnicity—to make it a goal to feel better about themselves and work towards that goal while ignoring the implicit negativity of the media. Using realistic techniques in a one-year plan to empower and push women to embrace a healthy self-image and break unwanted habits, "Beautiful You strikes a chord with every woman who has ever faltered in her self-confidence or lost her personal brilliance—and it makes sure she never lets it happen again." Available at Amazon.
*
Hopefully these books will enlighten you and give you a little bit more information on feeling positive and maintaing a healthy life.