I Will Not Diet was founded in 2009 by Molly McCaffrey and is currently run by McCaffrey and an intern blogger.
*
CURRENT INTERN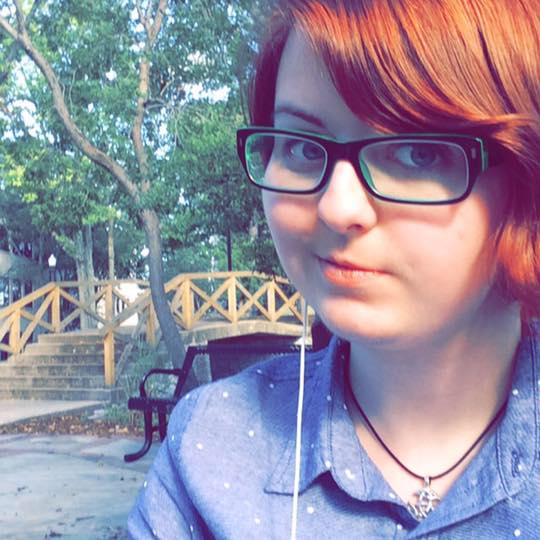 MOLLY COUCH is a second-year professional writing major with minors in literature and gender and women's studies at Western Kentucky University. Since she's from Northern Kentucky, she has the luxury of claiming that she's from the "greater Cincinnati area" to hide her southern roots despite her overly fond and frequent use of y'all in everyday conversation. She loves all kinds of writing—formal and informal, fiction and nonfiction—but she needs to stay away from poetry. (If a poem is about the Perfect Sandwich that her brother stole, it shouldn't be so overdramatic that you can't tell it's about a sandwich. Also, who writes poetry about that?) Her cats don't understand why she doesn't just stay home with them all the time, and she doesn't really understand it either.
*
FORMER INTERNS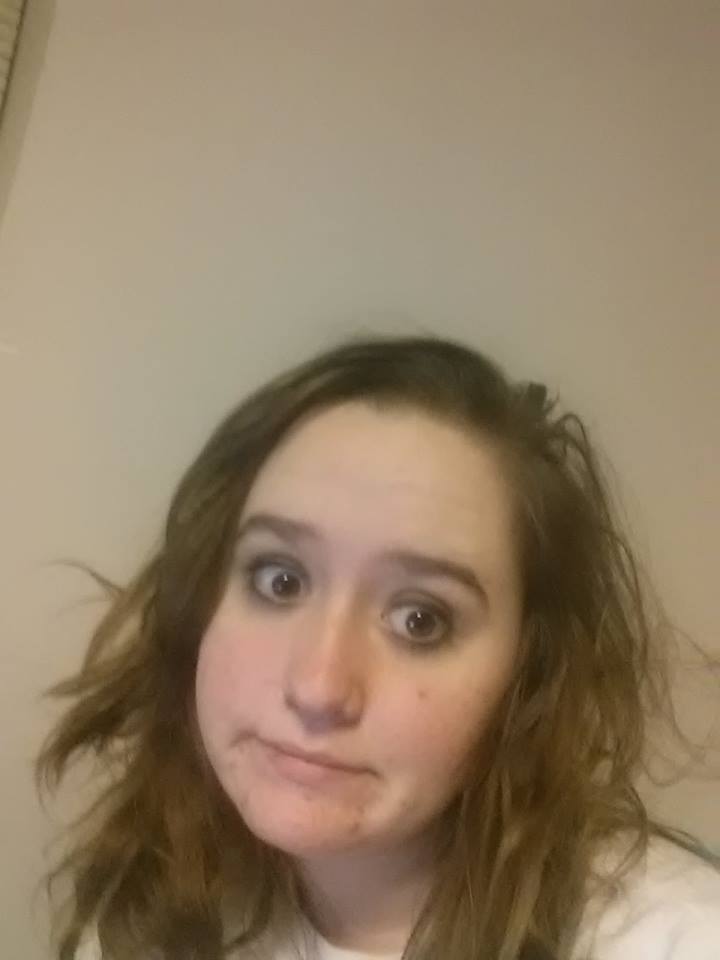 RACHEL SUDBECK is currently a creative writing major with a broadcast communications minor. Though she attends Western Kentucky University, she originally hails from the flat cornfields of Nebraska. She loves writing both fiction and non-fiction, but her poetry is, in all honesty, kind of a mess. She watches too much tv and reads too many comic books. She took that selfie ten minutes before she posted it.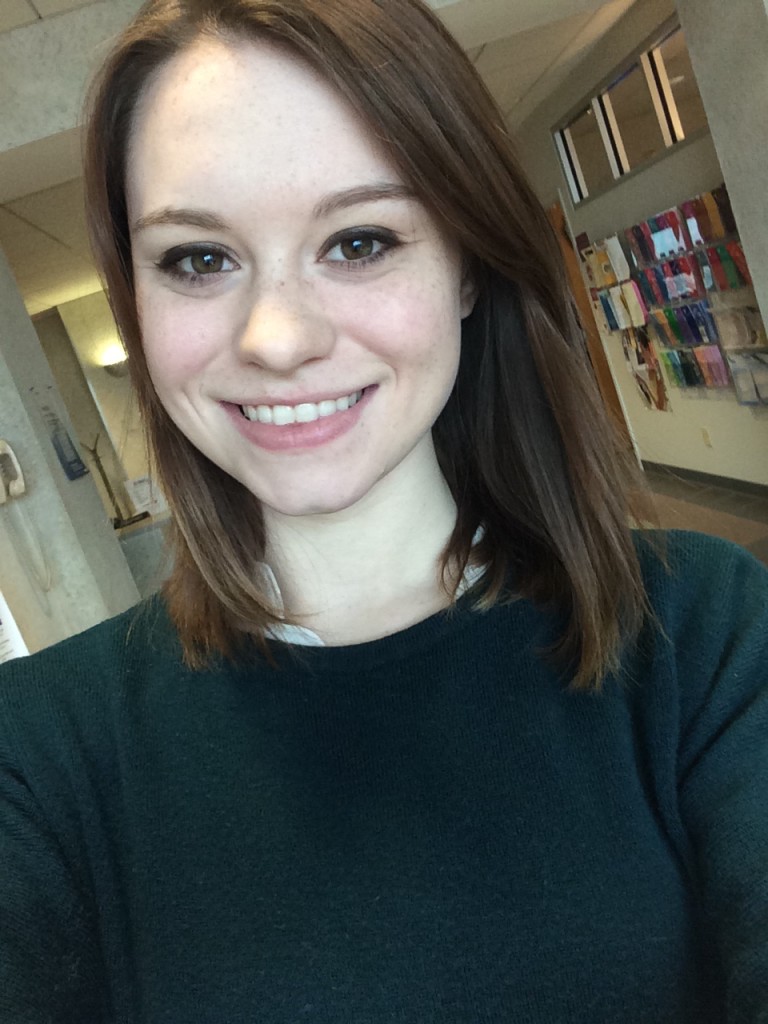 BRITTANY ELDRIDGE is a junior at Western Kentucky university majoring in creative writing and minoring in professional writing. She hails from Morgantown, Kentucky and enjoys reading various genres from fantasy to romance. Brittany claims she is a fiction writer down to her bones, but likes to dabble in the occasional poetry writing. She has a Miniature Pinscher named Izzi she adores completely.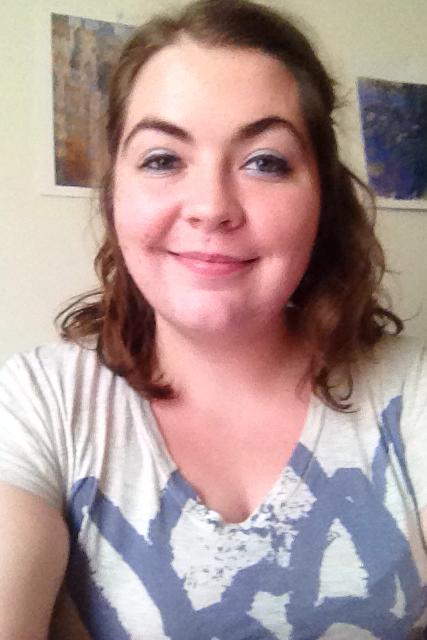 LAUREN BUNCH was a junior at Western Kentucky University when she interned for I Will Not Diet in the fall of 2014. She is majoring in creative writing with minors in English literature and professional writing. Lauren was born and raised in the Highlands neighborhood of Louisville. In her free time, she likes to read and cultivate her love of horror movies, especially The Conjuring and Night Watch. She is a fiction writer at heart but enjoys writing in many genres and about numerous topics.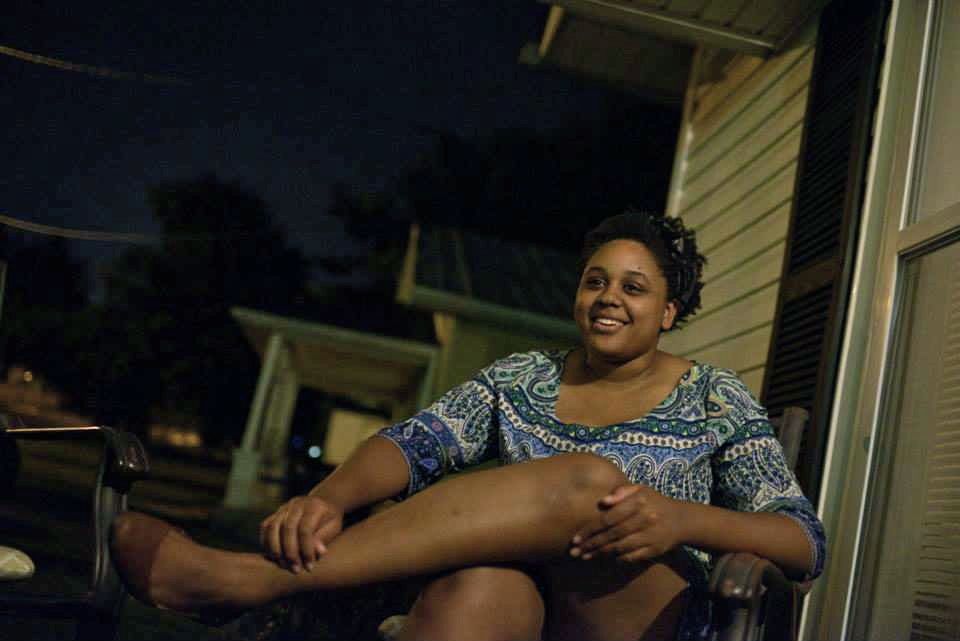 LEAH RAILEY was a senior at Western Kentucky University majoring in creative writing and minoring in gender and women's studies when she interned for I Will Not Diet in the spring of 2014, the same year she graduated. Born and raised in Georgia, Leah considers Kentucky her second home. In her free time, Leah watches Netflix and Hulu (her favorite show right now is Scandal) and claims she reads too many fashion magazines. She has written articles for zines and the WKU Herald, focusing on issues relating to race, class, and gender.
*
FOUNDER
MOLLY McCAFFREY is the author of You Belong to Us (memoir), How to Survive Graduate School & Other Disasters (short stories), and the founder of I Will Not Diet, a blog devoted to healthy living and body acceptance. Contact her via email at molly at iwillnotdiet dot com or visit her author website.
McCaffrey was born at a Catholic hospital in 1970. There are only two pictures from the first six weeks she was alive—the same ones that inspired "Pictures of the Day I Was Born," the only true story in How to Survive Graduate School & Other Disasters—because the day after her birth, she was transferred to an infant home where she remained until she was adopted by her parents, Mike and Penny McCaffrey.
Her new parents took her to live with them in Annapolis where her father taught economics at the U.S. Naval Academy. After finishing his time in the military, her father accepted a job with Johnson & Johnson that led the family to spend two and a half years in Minneapolis, six weeks in Portland, Oregon, and finally eleven years in Bridgewater, New Jersey.
Almost immediately after arriving in New Jersey, the McCaffreys got word that there was a baby available for adoption in Minneapolis, so the three of them hopped a plane to pick up McCaffrey's younger sister, Katie.
McCaffrey and her sister grew up in Bridgewater, falling in love with all things Jersey: especially eating pizza and hoagies, swimming at the Jersey Shore, and daytripping to Manhattan.
Though childhood was a happy time, it was also when McCaffrey was introduced to the word "diet," a sad truth she blames on Seventeen magazine, cheerleading, and numerous after-school specials.
Despite the fact that she was on the low end of the BMI scale until a skiing accident in her late twenties, McCaffrey admits she tried many diets as an adolescent and even stopped eating once for three days.
During her freshman year in high school, McCaffrey's father took a new job that relocated the family to a small town in northern Indiana called Warsaw, where she learned that Joisey accents and Bruce Springsteen didn't play well in the Midwest. Despite this, she learned to love the Indiana sunsets and afternoons on the lake, ultimately finishing high school three years later.
McCaffrey received her B.A. in journalism and graphic design from Indiana University during the golden era of Bobby Knight and not long after the first Gulf War. It was in college when she met her future husband and began to question traditional notions of beauty—perhaps it is not a coincidence these two things happened at the same time.
After college, she interned at The Times in Shreveport, Louisiana, before studying in the M.F.A. program at the Savannah College of Art & Design. Feeling as restless and fickle as most recent college grads, McCaffrey dropped out of grad school after two quarters and headed to Washington, D.C. where she lived and worked as a graphic designer for the next five years—first at the National Crime Prevention Council and then at George Washington University.
During that time, McCaffrey contacted the adoption agency that placed her to obtain any medical history provided by her biological family before she was adopted.
This was also when she began working in film and writing fiction during her spare time, ultimately deciding to give up design for the latter, a decision which led her back to her favorite place: graduate school.
Just weeks before beginning the M.A. program at Miami University in Oxford, Ohio, McCaffrey married her college sweetheart, David Bell, who is also a writer. In Oxford the two of them lived in a four-hundred-square-foot apartment and quickly learned writing doesn't always pay the bills.
That same year McCaffrey decided to contact the adoption agency again to find out if they could tell her the identity of her biological mother. It turned out to be easier than she expected, and a few months later, she was exchanging letters and phone calls with her biological mother who had eventually married her biological father. The two of them had had four more children together, and a year later, McCaffrey and Bell took a trip to meet the whole clan. This life-changing experience is the basis of her memoir, You Belong to Us.
When they finished at Miami, McCaffrey and Bell weren't sure what to do with a Master's degree in creative writing, so they did what most people do: they went to more grad school. This time they enrolled in the Ph.D. program at the University of Cincinnati.
After five years of writing and studying and teaching and a random case of facial paralysis, McCaffrey and Bell finished their doctorates. They stayed in Cincinnati one more year while McCaffrey finished her first novel, which was never published.
A year later they moved to a quiet town in North Carolina called Laurinburg to teach at St. Andrews Presbyterian College for two years before accepting teaching positions at Western Kentucky University in Bowling Green, Kentucky, where they have lived since 2008.
McCaffrey describes her body as curvy and refuses to call herself fat. She loves her curves, and so does her husband. She created I Will Not Diet in 2009 for a number of reasons—as explained in her manifesto—but also most simply to reinforce the idea that we need to expand our notion of beauty and learn to like ourselves the way we are. She also believes that dieting is one of the main contributors to the obesity epidemic in our country.