I've included pictures below of the kind of women we need to idealize more in our society: women who are drop-dead gorgeous but don't look like they haven't eaten any carbs since puberty. I applaud these women for not only wearing their curves with pride, but also for not giving in to Hollywood pressure to become rail-thin and anorexic-looking. . .check back to see more gorgeous women we can feel good about admiring.
Gabourey Sidibe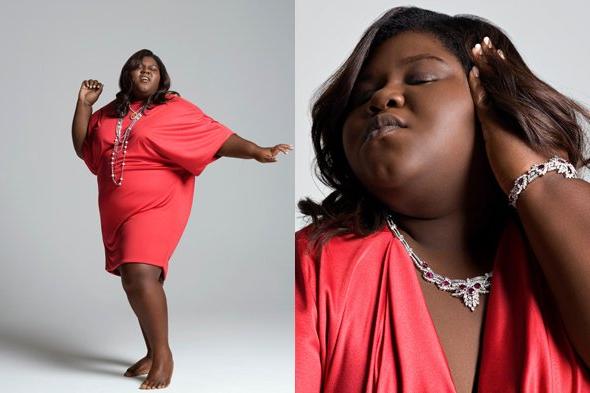 Gabourey Sidibe (GABB-UH-RAY SIDD-UH-BAY) is living everybody's dream life sans the typical "dream body." She's beautiful and fabulous, and in her interviews she seems like a really cool person. (a.k.a. please be our friend, Gabby.)
Shailene Woodley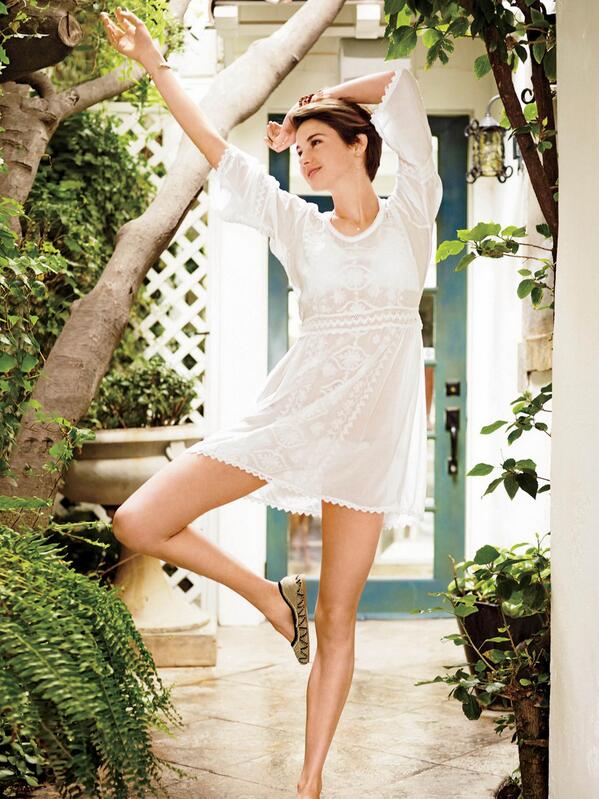 Have you ever wanted to meet someone who lived by "seizing the day"? I have, and the person I want to meet who does this is Shailene Woodley.
I'd be thrilled if I could sit down for ten minutes to pick her brain about living a natural life, enjoying every moment, and—more controversially—rejecting feminism. Yes, rejecting feminism.
Jennifer Lawrence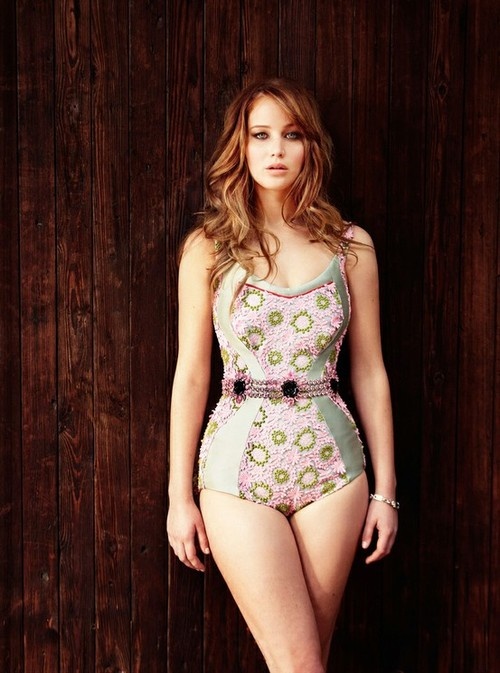 Jennifer Lawrence made waves when she publicly said she wouldn't "starve" herself for a role. In the years since she's spoken out about body-image issues and fat shaming. She's been quoted as saying, "I just think it should be illegal to call someone fat on TV.  I mean, if we're regulating cigarettes and sex and cuss words because of the effect it has on our younger generation, why aren't we regulating things like calling people fat?"
Lizzi Miller
Last summer, Glamour magazine ran this photo of plus-size model Lizzi Miller sporting a real stomach and thighs, generating tons of praise for the magazine and making Miller a hero to women of all sizes. Click Lizzi's photo above for the whole story.
Michelle Obama
The first lady has brought the kind of youthful, exuberant style back to the White House that we haven't seen since the days of Jackie O. And she did it with a real body. Bravo, Michelle!
Amy Poehler
Amy Poehler stars in one of my favorite TV shows, PARKS AND RECREATION, and one thing I love about that show is how real most of the actors—including Poehler—look. Since having her first baby last year, Poehler has settled into a more normal weight, and I admire the heck out of her for not starving herself until her body looked exactly the same as it did pre-baby.
Serena Williams
We all know that Williams has an incredibly buff body, but what I really love about her is that she shows it off in super feminine clothes even though she isn't model thin, proving yet again that curvy girls are beautiful too.
Christina Hendricks
Hendricks, who plays the amazing Joan Holloway on MAD MEN, has done more to bring back curves than almost any other actor working today. Christina, I salute you.
Sara Ramirez
I once heard GREY'S ANATOMY star Ramirez say that people are always surprised by how thin she is in real life, proving how obsessed we all are with body image. Good for Sara for knowing she looks good on TV and off.
American Idol winner Kelly Clarkson
Kelly Clarkson says she loves her body and rightly tells everyone else that they need to accept her the way she is. (Click on pic for full story.)
Alia Shawkat
Shawkat, formerly of ARRESTED DEVELOPMENT, can now be seen in Drew Barrymore's WHIP IT, and Shawkat's sexy curves in that film are a refreshing counterpoint to Ellen Page's teeny little frame. Kudos to Barrymore for featuring two beautiful women with completely different bodies.
Arianna Huffington
There is no limit to my admiration for Beyonce, a woman who is super curvy but who still feels comfortable wearing incredibly sexy clothes and singing about it in "Bootylicious." I see her as a crucial part of the movement away from worshipping underweight women.
Shauna Reid, a.k.a. Diet Girl
Reid is the author of THE AMAZING ADVENTURES OF DIET GIRL, a book based on her blog about losing half of her body weight. (Click on pic for her blog.) But what impresses me most about Shauna is that she stopped dieting when she got to a healthy weight (175 pounds for her 5'8″ frame), rather than starving herself to become thinner than natural. And she looks amazing! Be sure to support her by buying her fabulous new book.
America Ferrera. . .the original real woman with curves
I have been a fan of America Ferrera ever since she starred in REAL WOMEN HAVE CURVES, a must-see for all women, no matter what their size. I'll never forget when she dropped trou in that movie and showed the whole world she was not ashamed of her REAL body.
Musician Andra Suchy
I saw Suchy when she performed with Garrison Keillor's A PRAIRIE HOME COMPANION and immediately admired her confidence and natural beauty.
Patricia Arquette
I was thrilled when Arquette began starring in MEDIUM and still looked like a real woman. How many TV stars (not sidekicks) can we say that about? And she's defended her real body too (click on pic for more info). You go, girl!
Taraji P. Henson
For my money, Taraji P. Henson was the best-dressed woman at the 2009 Oscars. And she can work it!
Kelly Osbourne. . .wise beyond her years
Kelly Osbourne says she looks normal and doesn't want to lose weight. (Click pic for full article.) Give this girl a medal. At the tender of age of 24, she's wise enough to teach us all something.
Salma Hayek
Hayek never hides her curves or acts ashamed of her va-va-voom body. I love her for that.
Meryl Streep—curvy goddess!

I have always loved Meryl Streep and the fact that she openly admits she wears a size fourteen. (See! Size fourteens are beautiful too!) Also, she looks better and better all the time. Look at that bod!
J. Lo. . .duh.
This is the person who made big tushies popular. How can we not love her? The woman ought to have her own religion.