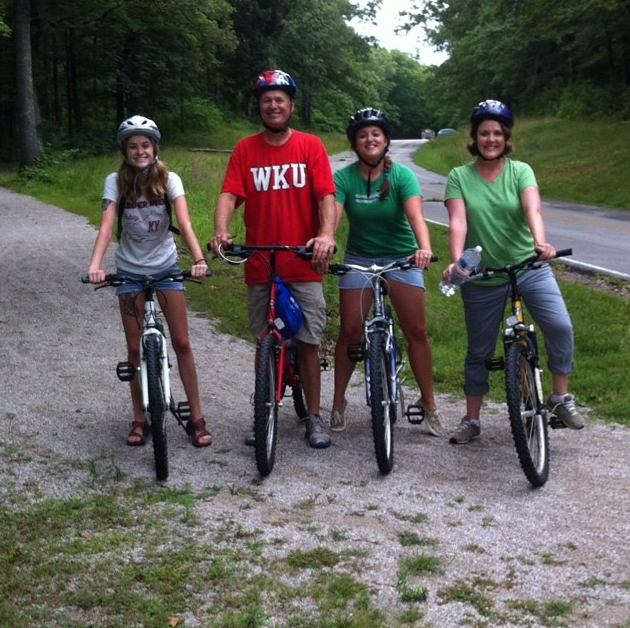 It's hard to talk about my depression now because I don't really remember it. The parts I do remember are really painful, and when I think back on them, I squirm in my seat with regret and embarrassment.
I do remember that days turned into nights, turned into mornings, turned into days, and I was floating, walking around existing, mostly just sleeping, and drinking whiskey and diet soda for months.
I first became depressed in February of 2014. I've battled anxiety sine I was about thirteen, but I had never been so unbearably sad. I was in denial for a short time, and then the floor broke through, everything I knew crumbling at my feet. I dropped out of college, I ended my relationship with my boyfriend of over a year, I was always drunk, and I was experiencing migraines four or five times a week.
My life was wrecked.
I picked up more hours at my part-time job at the fro-yo store where I'd worked since high school and took on more responsibility there. It was mundane work, but I was making money and making myself get out of bed everyday.
But I finally came through the depression about six months later, and energy started to creep back into my body. I reconciled with my boyfriend, re-enrolled in college, and gradually I was able to try a little more. Even though I was still experiencing the migraines, I had so much energy. Some people might call this behavior "manic"—some people being my mother—but I held on to my high and started writing and cooking again and faced a goal that would ultimately be what pushed me through manic and onto a more stable wavelength.
I also started running. I became friends with this crazy, runner girl and asked her to coach me. I told her I wanted to get in shape, that it was my lifelong dream to run a mile.
What a dream.
But we went for it, mostly because she was ready to start training for a 5K and liked having a running partner, but also because, I believe, she wanted to help me.
Because I was enrolled in school again, I had access to the university's fitness center. We started on the treadmill, and I was surprised to find that I could run half a mile in about six and a half minutes. We kept going, training every day, and soon I was able to run an entire mile in ten minutes and then I was able to run a mile in nine minutes. We went on like that for months, training like mad people, sweating and showering and sweating and showering.
Here's the crazy thing—while I was training like that, I had virtually no anxiety and no panic attacks. I also wasn't the least bit unhappy. I was sore, and when I slept, I slept hard, but I wasn't sleeping too much. I wasn't mad at everyone all the time either. Everything was easier to handle; all my tasks were realistic to me.
All the while I'm running a mile here and there and doing yoga in the park, challenging everyone I knew to a planking contest like a dumbass, and feeling great for it. At the same time, there were all these voices—all the doctors, my mom, and various other people—telling me what they'd been telling me for years: "Exercise can help you feel calm." They were right, and, in fact, exercise helped me more than medication. Where medication mad me sleepy and puffy, exercise made me take hard, calming breaths and gave my body a tightness I didn't know it could have.
I haven't been depressed since I started running, and though the migraines are occasional, they are less frequent when I run a mile a few times a week and eat a piece of fruit. Fruit! Who freaking knew?
The training isn't as hard now either; we are lucky to get together twice a week. But both my friend and I feel better on the days we go, even when we haven't run in a week, and the warm-up makes us want to hurl. The nausea goes away, but the good feeling in my chest—the feeling that makes me stand taller—lasts.
I've learned that if I treat my body well, all other parts of my life benefit. People tell me depression is a battle that I will never stop fighting, and while I believe them, I don't feel helpless anymore. Running is my new battle, and it's one I'm fully equipped to tackle. It's one that not only gives me the energy to live a better life, but gives me the focus to live a more authentic life.
*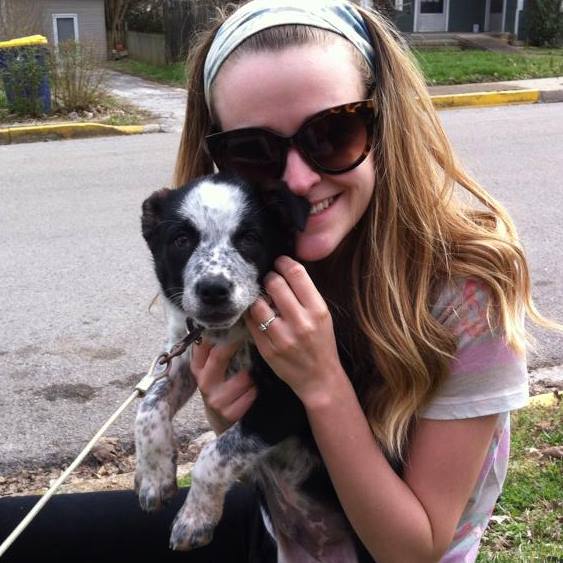 NATALIE RICKMAN is a junior creative writing major at Western Kentucky University. She was born and raised in Bowling Green, Kentucky, and loves shitty beer. She one day hopes to own a vintage clothing store.