Lately I've adopted a new mission: eating better. This is easier said than done, of course, especially in my case.
I am (sadly) a very picky eater.
I have been since I was a kid. I've gotten better as the years have gone on but there are still many foods I find completely inedible.
In spite of this, I've pushed on, pouring through blogs in an effort to find new recipes to try.
The good news: I've found a few promising options.
The bad news: I'm remembering how difficult it is to find healthy foods on a budget.
For example: on one site I saw several recipes that used quinoa. I figured this would be something worth trying out. The worst possible outcome, I thought, would be if I just didn't like it. No big deal.
During my next trip to the grocery, I stopped in the health food section and found what I was looking for.
It was eight dollars for a ten-ounce package.
Eight dollars.
Ten ounces.
I am a poor college student. I work within a limited budget. I can't afford to spend eight dollars on a tiny box of food.
I suppose this might seem like a lot of outrage over a little matter. But this is indicative of a much larger pattern affecting millions of people.
There is a statistical relationship between poverty and obesity. According to the Food Research and Action Center, "wages were inversely related to BMI and obesity in a nationally representative sample of more than 6,000 adults." This means people with lower wages have higher BMIs and an increased chance of obesity.
This is odd, isn't it? Wouldn't it make sense for those with lower incomes to have lower BMIs?
Admittedly, the relationship between obesity and poverty is a little more complex and depends heavily on race, gender, and age. That being said, those with low wages are much more vulnerable to obesity.
Some of the reasons for this might be obvious. As I said before, healthy food often costs significantly more than junkier and processed foods with refined grains, added sugars, and fat.
Many people don't even have access to groceries and farmers markets where they might buy healthy foods—or if they do, the food is of lower quality.
Lower-income neighborhoods often have an abundance of fast-food restaurants and a limited number of healthy options.  Many low-income families don't have time to make a home-cooked, healthy meal. Instead they depend on the convenience and low cost of fast food.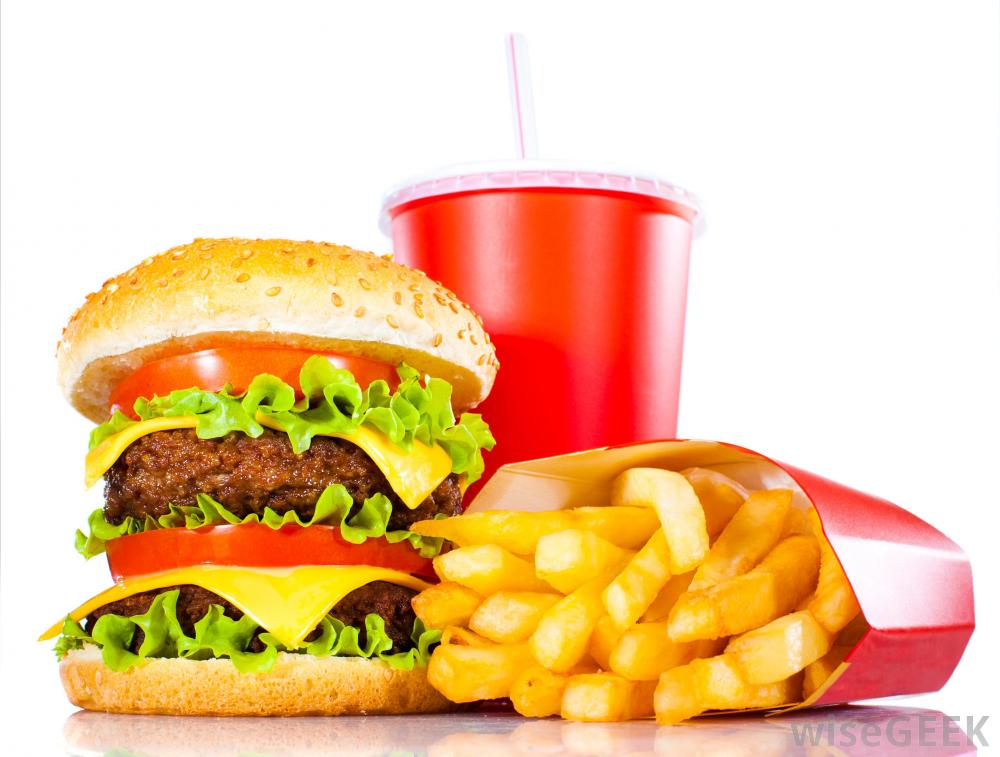 With all these factors working together, is it any wonder that obesity is such an epidemic in the United States?
As I said, I'm a poor college student, but I do all right. I don't have to worry about where my next meal is going to come from. So if it's a struggle for someone like  me to buy healthy food, how hard is it for someone working two jobs? For someone with a family to support?
The sad truth is that as long as junk food is cheap and abundant compared to healthy food that is expensive and difficult to obtain, poor nutrition and obesity will continue to be prevalent. There has to be a fundamental change in the way things are.
—Lauren Bunch