I've been talking all week about the problem with sexy Halloween costumes for women, raising the question, what's a strong woman to do when she wants to dress up on Halloween?
Let's be honest, the only choice we have is to fight back—with costumes that feature strong, tough, individualistic women.
You have several choices here, and they are all really good…
1) You can bring out a historically strong woman to prove that we've been fighting the good fight for a long, long time…
2) You can dress up like a contemporary feminist to point out that we can still be good role models…
3) You can go for irony and head out with a friend as a pack of birth control and an egg…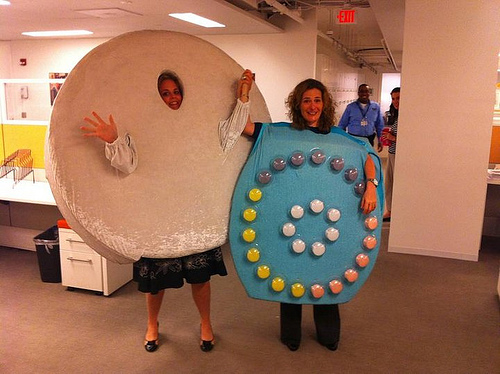 or go it alone as a NuvaRing…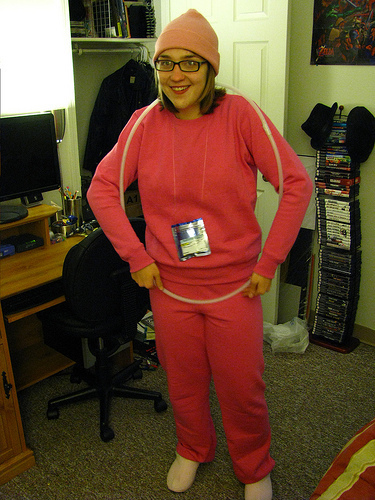 4) You can opt for hyperbole and wear a costume that says, "You want sexy! I got your sexy!"
Choices include a boob…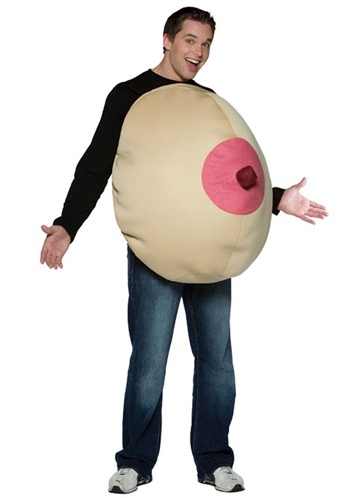 a vagina…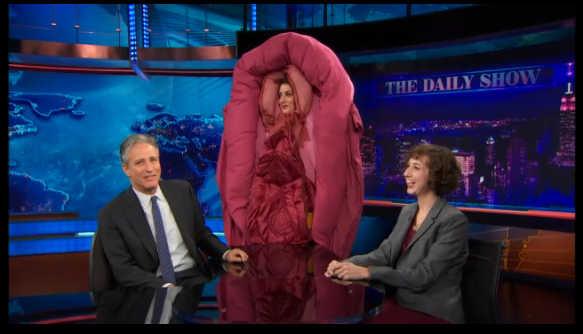 and a bra (for this one you'll need a partner)…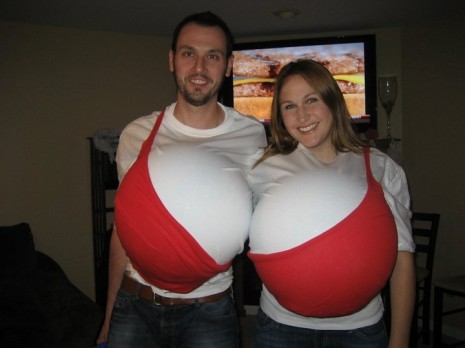 Or you can check out even more awesome ideas here: 20 Feminist Halloween Costumes and here: Take Back Halloween.
Happy halloween, everyone!