Anthony Weiner's wiener is all anybody can talk about these days besides the royal baby. And Weiner's wiener raises lots of interesting questions…
Why was he willing to risk everything AGAIN just to send a picture of his junk? Is he self-destructive or just a megalomaniac? Is sexting really cheating? Why does his wife continue to stand by him? And why are so many politicians unfaithful sleezeballs?
Sadly, TMZ raised another question about Weiner—a much more offensive one.
They posted bikini shots (shown above and below) of 23-year-old Sydney Leathers, the women Weiner exchanged nude photos with, and said this:
"Sydney Leathers is now going public with the body she once privately photographed for Anthony Weiner … in a bikini photo shoot that begs the question: was she really worth it, Mr. Weiner?"
After asking this question, TMZ had the nerve to INCLUDE A POLL for viewers to vote about whether or not they thought Weiner's sexting was worth it, clearly implying that Leathers might not be hot enough to warrant ruining his career.
This question is offensive on many levels—it's offensive to imply that a woman's worth can be defined by her physical appearance and that it's acceptable to vote on such an issue.
But it's also offensive because it implies that Leathers isn't "worth it" because she's not super thin.
Why else would TMZ ask this question given that everything else about Leathers fits the American definition of beauty: she has long gorgeous hair, a pretty face, and flawless skin. So they must be implying that she might not be "worth it" because she has real curves.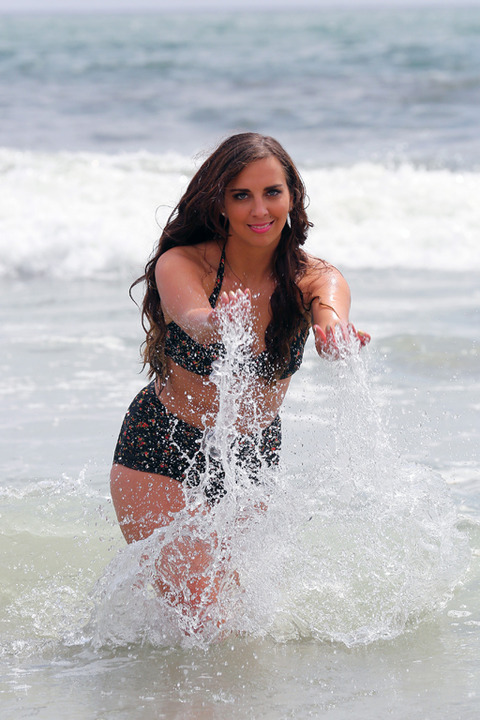 I don't know what seems more awful—the notion that we should vote on a woman's worth based on shots of her in a bikini or the implication that men aren't attracted to curvy women.
Not only is it awful, it's just plain ignorant.