The Heat—the new Melissa McCarthy/Sandra Bullock flick—opens in theatres this weekend, and I'm having mixed feelings about it.
1) To start off, there's the issue that the movie poster (see above) features an obviously Photoshopped pic of McCarthy.
Here is a still from the film for comparison: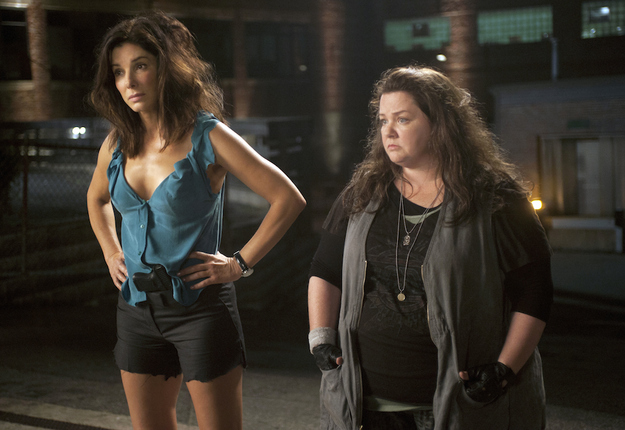 Pics of McCarthy from the film and the poster side-by-side clearly demonstrate that her face and neck have been slimmed down and touched up: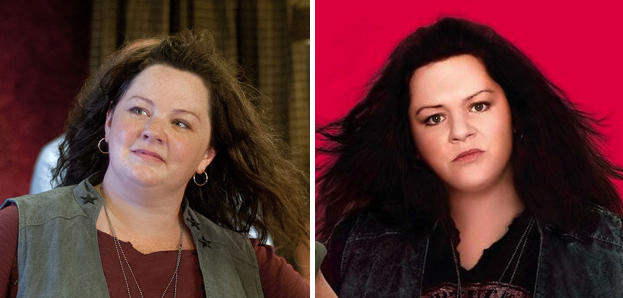 It seems a shame that now that McCarthy—a plus-size woman—is a superstar they're trying to change the way she looks.
Everyone likes her just the way she is. Leave her alone!
As one blogger said, "Nobody is unclear [about] what Melissa McCarthy's body size is—she's plus-sized and proud. So why have the designers of this poster done their utmost to Photoshop a good 30lbs off of McCarthy's face?"
We all know that Photoshopping leads to problems for all of us—how can we feel good about ourselves if everyone on our screens looks perfect?—so it's even more offensive that 20th Century Fox felt the need to Photoshop someone we all like for being real.
Click here to see what McCarthy should have looked like in the poster.
2) Next is the problem that McCarthy is a talented actress who is repeatedly reduced to comic "fat" person roles.
Like many "fat" actors and actresses before her—John Candy, John Belushi, Chris Farley, Roseanne, etc.—and like her character in Bridesmaids, I worry that she is being laughed at rather than laughed with.
I was a big fan of McCarthy when she appeared on Gilmore Girls, so I know that she is an excellent serious actress too, raising the question, why don't they give her any dramatic roles?
The answer seems obvious: Hollywood still believes that being fat is funny.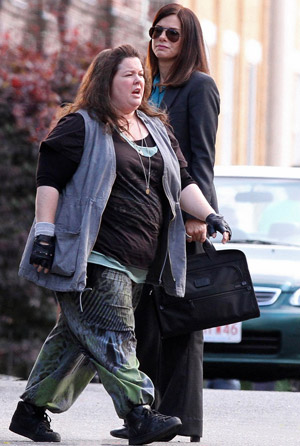 3) Finally, The Heat seems to be falling back on some dangerous stereotyping.
Stereotypes that make the "fat" character lazy, wild, undisciplined and make the thin woman uptight and no fun.
In other words, cliched BS that we all know just isn't true.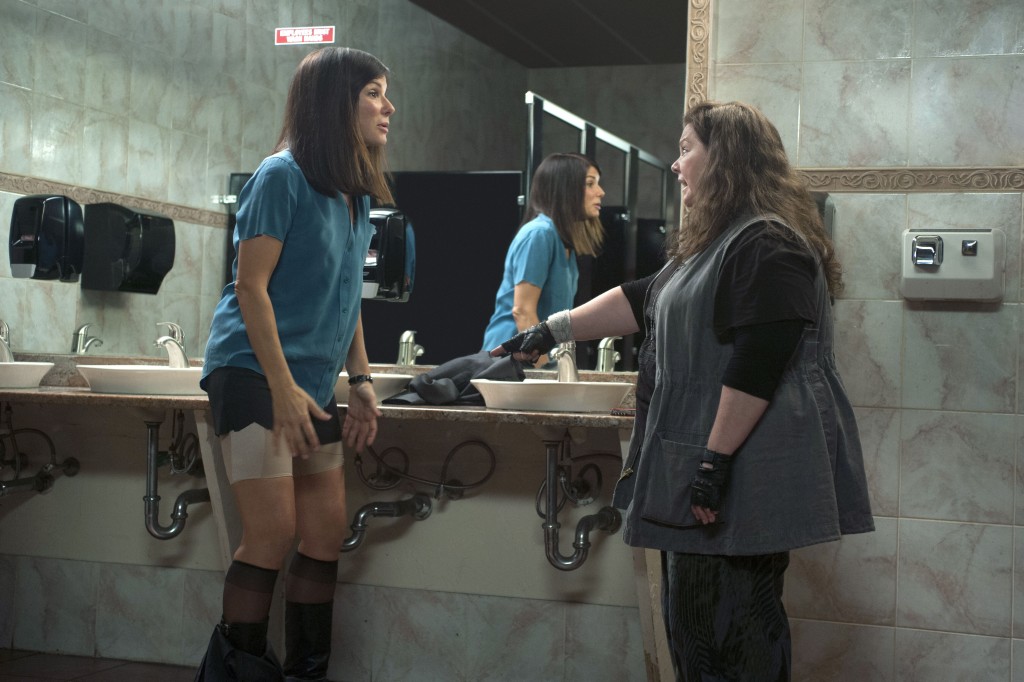 Still, this is a movie featuring two women who are at least somewhat outside of the tiny little box Hollywood has designated for "leading ladies"—one is bigger and one is older than the actresses we usually see starring on our screens. So it remains to be seen whether or not this is a film we should support or shrink from.