Last week I watched clips from Dangerous Liaisons and Cruel Intentions with the students in my Creative Retellings class during one of the student's presentations. (If you don't know, Cruel Intentions is a contemporary retelling of Dangerous Liaisons.) The discussion of the two films was excellent except for one notable part…
My students didn't understand why the two men in Dangerous Liaisons—played by John Malkovich and Keanu Reeves—would be more attracted to the character played by Glenn Close than they were to the character played by Michelle Pfeiffer.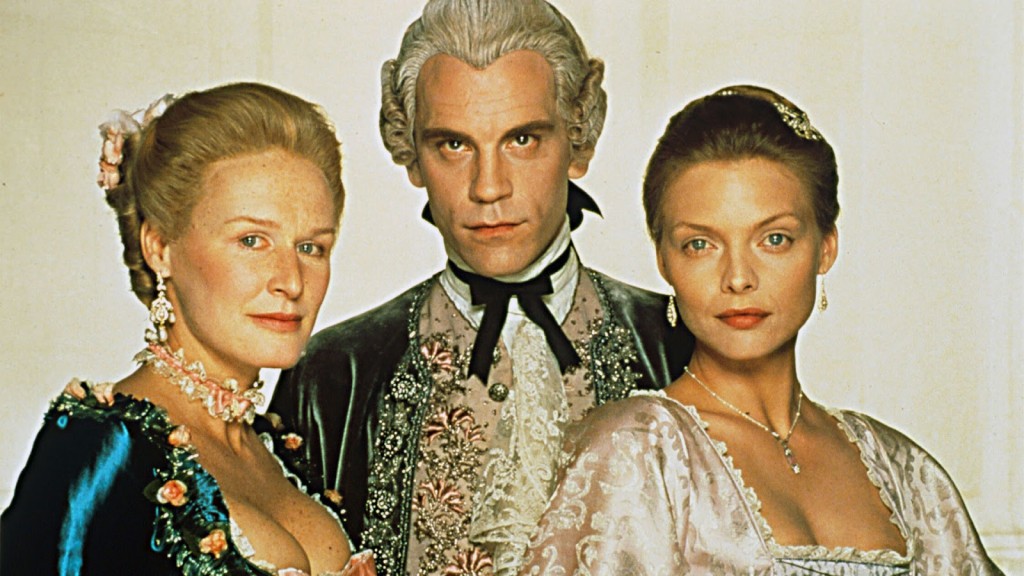 That part of our class discussion went something like this:
"But Pfeiffer is smoking hot," one of the students explained. "Why would anyone pick Glenn Close over her?"
"Maybe they were drawn to things besides her looks," I offered. "Like her confidence and power or her intelligence and wit."
"I don't know," one student said, and the others agreed, nodding and twisting their faces in a way told me they were not convinced by my argument
"And it's not like Glen Close is a monster or something," I countered. "She's attractive too."
Again my comment was met with disapproving, confused looks.
I was horrified that my students, for some reason, had gotten the idea that women have to be hot to be attractive to men.
So I explained that back in my day—yes, I really said that—women in Hollywood were not all "smoking hot" and that they didn't all look exactly the same either. Award-winning actresses like Glenn Close, Margot Kidder, Debra Winger, Shirley MacLaine, Karen Allen, Whoopi Goldberg, Angelica Huston, Geena Davis, Jodi Foster, Susan Sarandon, Alfre Woodard, Christine Lahti, Sigourney Weaver, and Meryl Streep played the romantic lead in Hollywood movies while actually looking like regular people. Sure, none of them were homely, but they also didn't look like they belonged in an episode of Gossip Girl either.
That seemed to satisfy my students. Their twisted faces were gone, replaced by  bright eyes and nodding heads. They seemed to get it. I was finally getting through to them.
So imagine my surprise when Dangerous Liaisons came up in class again this week, and one of them said, "I still can't believe that John Malkovich and Keanu Reeves would go after someone who looks like Glenn Close."
Sometimes I feel like I can't win.