Watching the "in memoriam" montage at the Oscars on Sunday night reminded me that I hadn't yet gotten around to writing about Nora Ephron, one of our country's great writers, who died last year.
Ephron was best known as a screenwriter and has been nominated for three Oscars and won a Writers Guild Award. Many of her movies were also incredibly huge hits. She wrote films as intelligent as Silkwood and Julie and Julia and as accessible as Sleepless in Seattle and You've Got Mail. And, of course, she wrote When Harry Met Sally, probably her biggest hit of all time.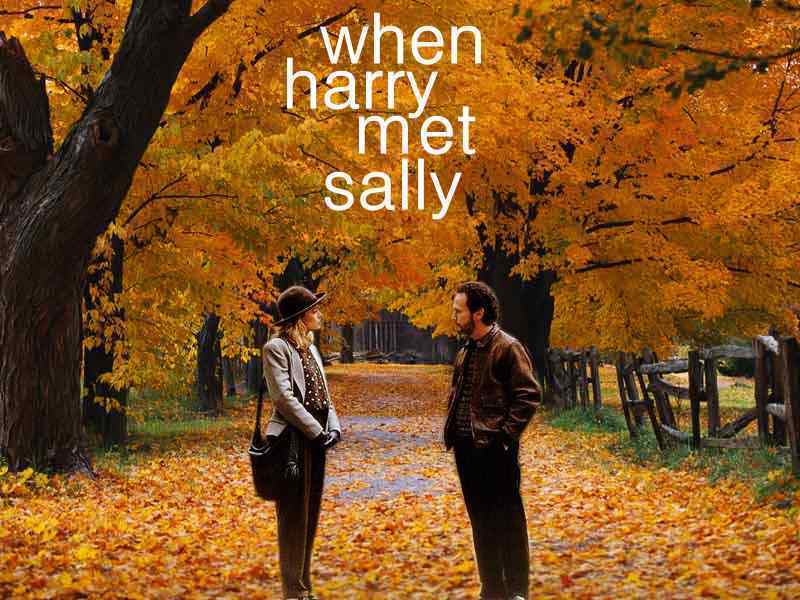 But she was also a gifted writer of essays and fiction and wrote several books including Heartburn, which was later adapted to a film starring Meryl Streep and Jack Nicholson.
While driving to see my parents over the holidays this past December, Dave and I finally got around to listening to Ephron's last collection of essays—I Feel Bad about my Neck: And Other Thoughts on Being a Woman. It was something I'd been wanting to do ever since it came out in 2008 and had been especially anxious to do since Ephron died last June.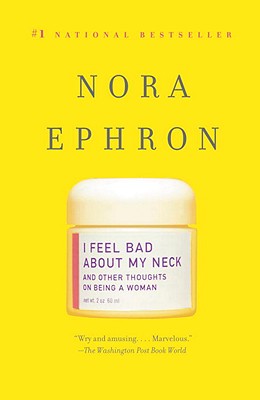 Of course, the title of the book refers to the first essay—"I Feel Bad about my Neck"—but it is two of the other essays in this collection that are the most moving and the book's true heart. "Parenting in Three Stages" is a hilarious and poignant look at raising children while "Considering the Alternative" is a masterful contemplation on the meaning of life. These two essays alone make this book a must-read.
But, of course, the first essay is the one I want to talk about here.
The title gives away that, obviously, this piece is all about the idea that, at a certain age, the neck starts to go. Like the butt and the upper arms and the thighs before them, the neck wilts and withers and eventually dies.
As Ephron explains, one day, you wake up and think, "I hate my neck."
Ephron claims this change happens in your mid-forties, and she warns women in their thirties to prepare for this impending doom and enjoy their beautiful necks as long as they can.
I have been known to offer the same kind of advice to my students and random young twenty-somethings: Just look at yourself, I tell them. You are perfect and beautiful. Your skin is completely free of craggy cellulite and sagging flesh. You should just sit in front of the mirror all day, naked, and appreciate yourself. Honestly I don't know why you'd do anything else.
I am 42 years old, and I have to admit that ever since I listened to Ephron's book, I've noticed how long and lovely my own neck still is. How unblemished and smooth and taut it looks. Sometimes I stand in front of the mirror for whole minutes—just appreciating the beauty that is middle-age.
And, of course, the irony of this revelation is not lost on me: to women Ephron's age, my neck is a lovely delicate flower, something to behold and appreciate. And to me, my students' bodies are the same way—they are as inspiring and glorious as a flaming sunset on a pristine beach.
It reminds me of the importance of perspective.
Ephron longed for my neck, I long for the body of a twenty-something, and I'm sure there was something about Ephron that women older than her envied. Was it her full head of hair? Or her slim figure?
As for me, I want many things Ephron had: her wisdom, her life experience, her success. In truth, I'd trade a smooth neck for Ephron's accomplishments any day.
So I will continue to appreciate my neck until I can no longer do so.
I feel it's the least I can do to honor Ephron, a woman who gave us all so much.