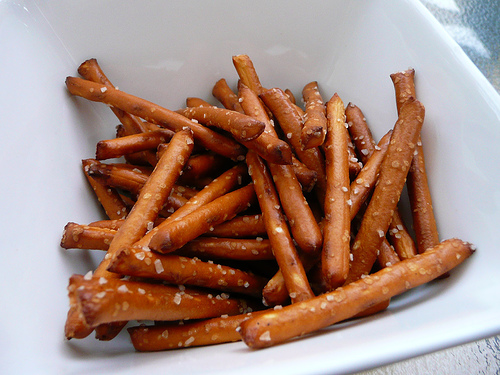 Here's something that's been rolling around in my head for a few days: What's happened to moderation? Specifically, moderation in the way we eat.
Don't get me wrong… I think healthy eating is important (although I often don't do enough of it), but I can't help but wonder what extreme eating habits will do to our thought processes in the long run.
Let me give you an example:
One day last week, I packed pretzel sticks in my daughter's school lunch to go along with her wheat bread sandwich, apple, and water.
Nothing crazy unhealthy in that lunch, right?
But kids were begging her to share her pretzels because their mothers "don't buy that kind of stuff."
Pretzels?!  Really?
I don't consider pretzels "health food,"  but I do think they are certainly a better alternative than something like Funyuns or Cool Ranch Doritos (not to mention a much better alternative when it comes to good breath for the rest of the day!).
My point here is not how good or bad pretzel sticks or any other foods are.  My point is this… when we totally deny ourselves or our kids anything—pretzels, cookies, soft drinks, chocolate cake, etc.—are we teaching anything about self-control or moderation?
I don't know about you, but I want my kids to be able to control themselves and not go hog wild when the opportunity arises to drink a Coke or eat a piece of candy.  I want them to understand that eating a cookie is okay, but eating six cookies at a time is not.  I don't want them to sit at the lunch table at school and beg other kids for some of their food because I "don't buy that kind of stuff."
And if they do beg for other people's food at least let it be something good like a homemade chocolate chip cookie—not pretzel sticks, for crying out loud!
I guess ultimately what this all boils down to for me is that having self-control is important in all facets of life, and hopefully learning how to apply it to what we eat will carry over to the rest of our lives.
*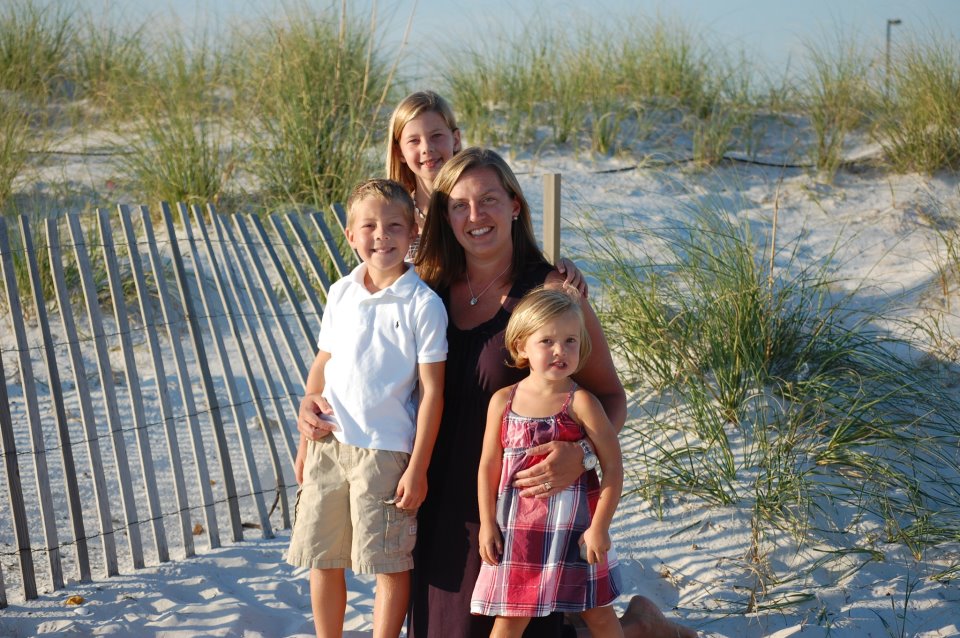 AMY NEAL is a 30-something, coffee loving, sun-seeking stay-at-home mother of three who is married to her high school sweetheart and lives in small town America.