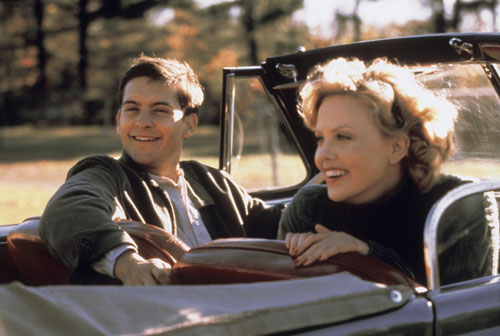 I'm proud to say I'm in my third week of boot camp now. (Thank God still no injuries—my fingers are crossed as I type this.)
This week I've been reflecting on this accomplishment. I feel great (despite a few aches and pains), and I also feel like I'm getting stronger. Just the other day I fell off a neighbor's privacy fence (don't ask) and pulled myself back up with my newly reinforced arms. "My muscles have really improved," I thought to myself.
And earlier today I started fantasizing about going to boot camp tonight and finally doing all of my push ups on my toes instead of dropping down to my knees for the last ten. The push-ups had seemed easier to me on Tuesday night, so I felt confident this was the night I'd do all of them at the most difficult level.
Of course, this was before I found out we'd be doing push-ups tonight with one hand on a step that sat twelve inches off the ground.
Needless to say I did NOT do all of my push-ups on my toes and had to drop down to my knees much sooner than normal. It was honestly humiliating. Why on earth had I assumed I was getting better at this?
Then, when class was over, I was talking to a boot camp veteran who started complaining about her butt.
"My butt is uneven," she said, obviously unhappy. "One side is more muscular than the other. I hate that." She grabbed her behind energetically as if to emphasize her point.
"Let me see it," I said, and the woman turned around to show off her supposedly lopsided derriere. I had expected to see a lumpy, misshapen mess—one that would make me feel more comfortable with my own lumpy tush—but instead I was greeted with a tight little heart that was as perfect as the naked behind Charlize Theron showed off in The Cider House Rules.
(Do you remember Theron's butt in that movie? It was perfect. It looked like an effing valentine.)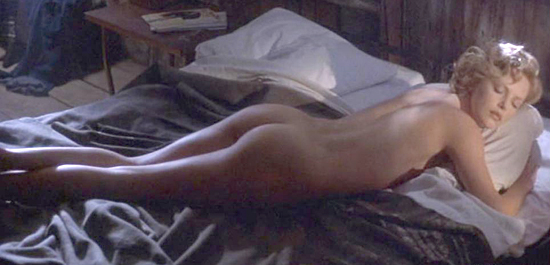 "Oh my God," I said. "Your ass is awesome. It's perfect. What are you talking about?"
"No, it's not," the woman insisted. "One side is bigger than the other."
"Maybe you're right," I said, "but I really can't tell, and that is one hot butt."
The woman sighed at me like I just didn't get it.
"How old are you?" I asked her.
"Twenty-nine," she said.
"Oh, I get it," I said.
And I did.
When I was in my twenties, I still believed my butt could be perfect, my hair not streaked with grey, and my push-ups not on bended knee. I still believed that I wouldn't get old, that I might even be immortal.
Don't worry—I didn't tell her what I was thinking. I didn't shatter her delusions even though mine left me long ago.
Instead I let her go on believing it was all still possible. And maybe it really is. At least for another few years or so.