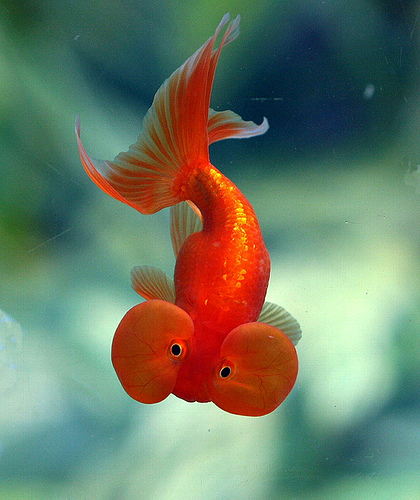 Losing weight always sounds great . . . until you lose it for the wrong reasons.
I've been feeling pretty lousy for a while—my stomach has been killing me for days, maybe weeks. Every day I wake up and think I'll feel better, and every day I don't.
As I've mentioned here before—in my "Everybody poops" post—I have Irritable Bowel Syndrome (IBS), and I've had it since I was seventeen years old (back when they used to call it a spastic colon, the absolute worst thing you could tell a high schooler she had since all of her friends would ridicule her about it when they found out). Since I've had it so long, I mostly know how to deal with it, how to avoid the trigger foods, and how to keep myself healthy—though I've learned over the past few days, not as well as I thought because, for some reason unknown to me, I've been struggling with severe abdominal pain again lately.
If you want to know what I feel like, ask the person closest to you to pummel you in the stomach for five minutes straight. How do you feel? Pretty lousy? Okay, you've just gotten started.
Now go all day only eating bland food like white bread or chicken breasts or peeled apples. When your husband eats a piece of cheese, stare at it lovingly a long time, take in its scent, but don't eat it because it's one of your trigger foods.
After that, be sure to take at least twelve trips to the bathroom for a total of at least three hours a day sitting on the toilet (might as well bring your computer since you're going to be in there so long—luckily there's an electrical outlet only a few feet away). While you're there each of the twelve times, pass a lot of gas and poop at least four times a day.
Finally, don't forget to swallow some gassy goldfish before you go to bed—you'll want to feel them playing Marco Polo in your stomach all night.
There.
Now you know how I feel.
Of course, the upshot of having an incredibly upset stomach is that I can't really eat very much food. And one of the side effects of that is that I've lost four or five pounds pretty quickly. This isn't really a big surprise given that I gained four or five pounds right at the end of the past semester—which I wrote about in my "Falling down the rabbit hole" post—but since we live in a weight-obsessed society, a society where everyone notices when you gain or lose a few pounds and how much food you put on your plate or how many times you go back for seconds, it feels like a bigger deal than it is.
If I were a different person, I would write "Woohoo! I lost five pounds!" on my Facebook wall and wait for everyone to like my status and congratulate me. (Please don't do that since it will only piss me off.)
But I am not that person, and to be honest, I would happily take back those five pounds if I could go back to feeling normal and not have to clutch my midsection all day long. I would obviously rather be happy and healthy (and fatter) than sad and sickly (and thinner) any day.
For now, though, getting better and feeling like a normal human being is not happening. So I guess I'll just have to let out a little rebel yell—Woohoo!—and focus on the non-accomplishment of losing five pounds I would really rather have back.