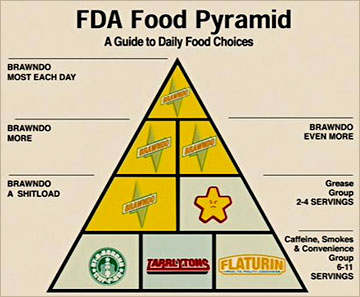 Recently the United States House of Representatives declared that pizza—that pie-shaped piece of bread made with white flour and topped with tomato sauce and mozzerella cheese—could be considered a vegetable in school cafeterias.
Since schools have to provide students with a certain amount of vegetables a day, this means that pizza will count as one of them.
We all know we have an obesity problem in this country.
We also know that children are the most vulnerable to obesity: "Nearly one in three children in America is overweight or obese and the numbers are growing."** It's also true that kids today are dealing with more cases of adult onset diabetes, cardiac problems, and strokes.* (For more on this issue, read my three-part series on chidhood obesity: "Don't be an enabler," "Letting Go," and "Rethinking baby fat.")
And this isn't just because kids don't exercise as much as they used to or because they eat more than they have in the past. It's also a problem because of chemicals. In fact, "In 2005 scientists in Spain reported that the more pesticides children were exposed to as fetuses, the greater their risk of being overweight as toddlers. And last January scientists in Belgium found that children exposed to higher levels of PCBs and DDE (the breakdown product of the pesticide DDT) before birth were fatter than those exposed to lower levels."°
The natural response to this problem would be that we become vigilant in our efforts to help children be healthy. But rather than do that, the United States House of Representatives, arguably one of the most powerful governing bodies in the world, has declared pizza a vegetable. Pizza. Which has around 300 calories, 670 mg of sodium, 4 grams of sugar, and 5 grams of satured fat a slice.
In the 2006 futuristic movie Idiocracy, Luke Wilson's character travels to a future where people are so idiotic that they try to water their plants with a Gatorade-type drink called Brawndo and then wonder why their plants aren't growing. This happens because Brawndo is a huge corporation that controls government decision-making through donations and lobbying. (Pictured above is the FDA Food Pyramid from the movie—with four parts Brawndo, one part Starbucks, one part Grease, and one part Cigarettes/Caffeine/convenience.)
Pizza was declared a vegetable last week because the fast food lobby American Frozen Food Institute (AFFI) argued that they could not make food with more healthy ingredients palatable to school children. **
So what I want to know is this: does this mean we are now living in the land of idiots?
*http://www.huffingtonpost.com/david-katz-md/pizza-vegetable_b_1114027.html?ref=mostpopular
**http://www.huffingtonpost.com/david-katz-md/pizza-vegetable_b_1114027.html?ref=mostpopular
° http://www.thedailybeast.com/newsweek/2009/09/10/born-to-be-big.html