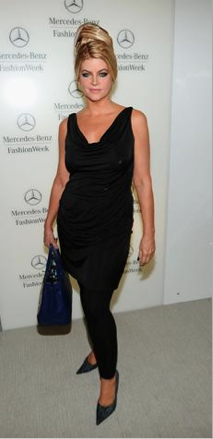 It's not hard to feel like you've lost a partner in crime when a curvy friend goes skinny, but no matter how easy it is to pile on the hate and envy, it's not healthy—for us as individuals or as a society. After all, body acceptance is about accepting our bodies the way they are; it is NOT about rejecting thin women, which wouldn't do us any good.
That's why I never have a problem with any of the high profile weight-loss stories—from Jennifer Hudson to Kelly Osborne to Valerie Bertinelli. If they want to be curvy, great. If they want to drop a few pounds, that's fine by me too.
And this is why I have no problem with another "bigger" actress slimming down—Kirstie Alley, who says she's lost one hundred pounds. My God, that's the size of a small human.
But as you can see in the picture above, Alley doesn't look unreal or unhealthy—in fact, if you look closely, you can see she still has some lovely curves, which ought to prove you can be hot and curvy at the same time.
Again, the goal with this blog has always been promoting healthy living—mental and physical—and I hope that was the cause of Alley's recent makeover. Alley claims she lost weight from working out on Dancing with the Stars and eating an organic diet, both of which are ideas promoted here on I Will Not Diet.
Still, the difference between Alley and every other celebrity who loses weight is that Kirstie has done this before. In fact, she's done it so many times that eventually she got her own reality show—Fat Actress—about her weight problems.
For that reason, it's a little hard to take Alley's recent weight loss seriously.
At the same time, I could not be more thrilled by the fact that Alley—at age 62 and with some curves still present—looked hotter than most models do when she walked the runway recently at New York Fashion Week.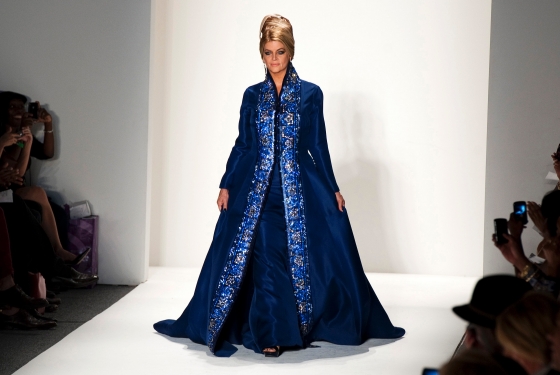 Alley was, in fact, smoldering.
And you'll notice that they didn't put her in something that says, "Hey, look at me! I lost weight!" which I really love.
It would be easy to mock Alley's yo-yo dieting or to point out how unlikely she is to keep the pounds off, but instead, I'll just say, Congratulations, Kirsti! You look amazing!