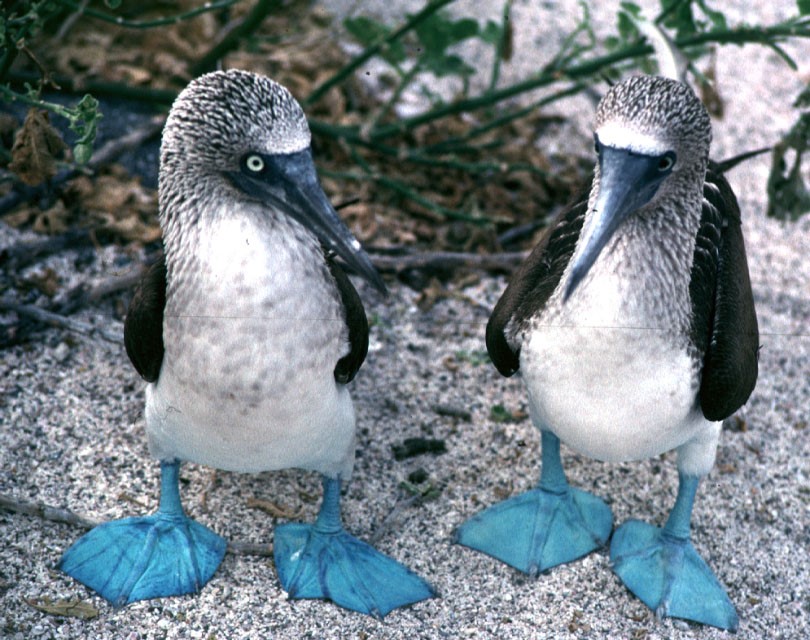 Okay, we all knew this was coming. From the second I started blogging here this post was on the horizon, biding its time until it could finally strike this unsuspecting blog and its innocent readers. [Editor's note—you know what, Rachel? I honestly didn't know this was coming. But I'm so glad it is.] So here it is everybody—my titty post.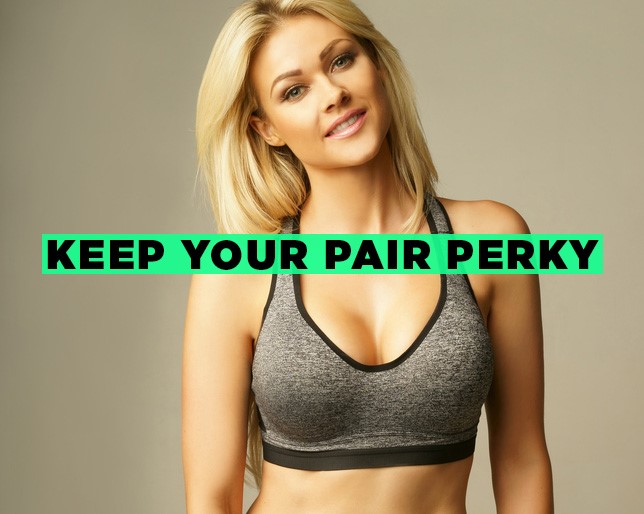 Boobs are, obviously, fantastic. Everybody likes them. Straight men, gay women, gay men, and straight women—everybody loves the tits. It's a fact. It's a universal constant. And the general logic with boobies is the bigger the better.
However, allow me to bring in my unpopular opinion… I think that big boobs are going out of style.
"Bwaaa?" you say, possibly doing a spit take. "But everybody likes big boobs!"
And, of course, ostensibly that's true. I, for instance, love me some big boobs. One of the few victories I have in the world of siblings is that I have the biggest boobs of my three sisters. (I mean, they're both A-Cups, but still.)
But I think it's becoming increasingly apparent that, while society may talk a big talk about loving big boobs, they don't do a whole lot to show that love.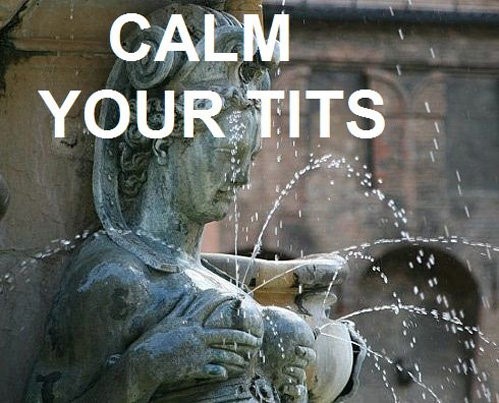 I got to thinking about this primarily because of a recent episode of Project Runway. Or, to be more specific, several episodes of Project Runway.
See, every season of Project Runway has at least one challenge where the contestants have to design a dress for a woman who is (GASP) not a supermodel.
And every times this happens (even though this happens every damn season and the designers should clearly see it coming) there is at least one contestant who looks at their average-sized woman and proclaims something to the effect of "What? I have to sew around boobs?!?!?"
And the justification they always end up making is that they've never had to sew for average-sized women before! And boobs are hard! And why can't I just keep making clothes for flat-chested size double zeros forever?
And they never seem to find it concerning they they've gone their whole career without ever making clothes for a woman with breasts (which in my experience are a very normal and common thing for women to have).
The truth is, the fashion industry is very hostile towards titties. Take, for instance, fashion model Jourdan Dunn, who wasn't allowed to walk for Dior because her boobs were too big.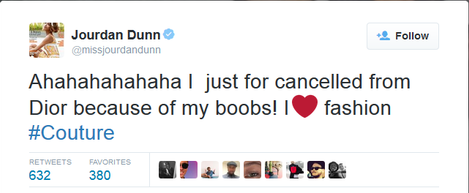 And we see the effects of this even outside the world of "high fashion." Every big-boobied lady knows the struggles. All the cute lacy bras are in the little sizes, the only "modest" neckline is a turtleneck, and button-up shirts do that thing.
I'm sure we're all aware that little breasted ladies have to deal with their own trials and tribulations as well. Don't worry little titmice, I get it.
But can you imagine the struggles of the ladies who are bigger than a D cup? Have you even seen a G or H cup bra for sale at Target? Because the lack of such bras is not due to the lack of G and H cup women, it's due to a lack of interest in making such bras easily available.
And let's not pretend that this is limited only to the fashion industry. I used to know a girl with a pretty big set of lung protectors, and she mentioned once how, at a mock interview, the interviewer told her, flat out, "you have to accept that women in your position are more susceptible to looking unprofessional. A shirt that clings like that would not be acceptable."
I mean, she was wearing a suit, but society has still deemed this specific body part to be unprofessional. It's worrisome.
And I think that we all know the dirty little secret behind this, which is that our society's rejection of all things "chubby" has extended even to boobs, the two things which are supposedly allowed to be large on a lady.
But, you know, it might be a little more insidious than that. Boobs are a handy symbol of femininity. A happy bouncy fun symbol of femininity. And the lesson we're giving to those members of the nitty gritty titty committee is that their boobs should be enjoyed by everybody but them. Yes, big boobs are fine for porn and movies and comic books, but Lord knows we aren't gonna actually allow them out in the real world!
So my point is not that I don't think big boobs are great, it's that I think that everybody knows that they're great, but society's dumb standards towards women and bodies has trapped us in the no-win scenario of telling ladies that their badonkadonks are shameful, need to be hidden, and are generally unacceptable. The question we have to ask is—who wins from this? What monster benefits from beautiful boobies being hidden away and trapped in beige, ill-fitting bra prisons?
Nobody does. My point is, it's stupid. Boobs are delightful and wonderful, and we need to stop punishing ladies for having them.
-Rachel Sudbeck