This is the tenth in my series of short travel posts from the road as my husband and I drive from one side of the country to the other. See highlights from our trip here: Across the Great Divide.
We just returned from the second part of our cross-country trip, which took us from Kentucky to New York and New Jersey for a week.
I grew up in New Jersey, where homemade Italian food reigns supreme in many kitchens, so I was thrilled to have a chance to visit a couple of my favorite Italian restaurants—The Chimney Rock Inn in Bridgewater (where we had New York pizza) and Espo's Restaurant in Raritan (where we had sumptuous lasagna and stuffed shells with Peroni on tap). The Rock had been updated, but Espo's had not changed at all, looking exactly as it had the last time I'd been there, 28 whole years before if you can believe it.
Here's the picture to prove it: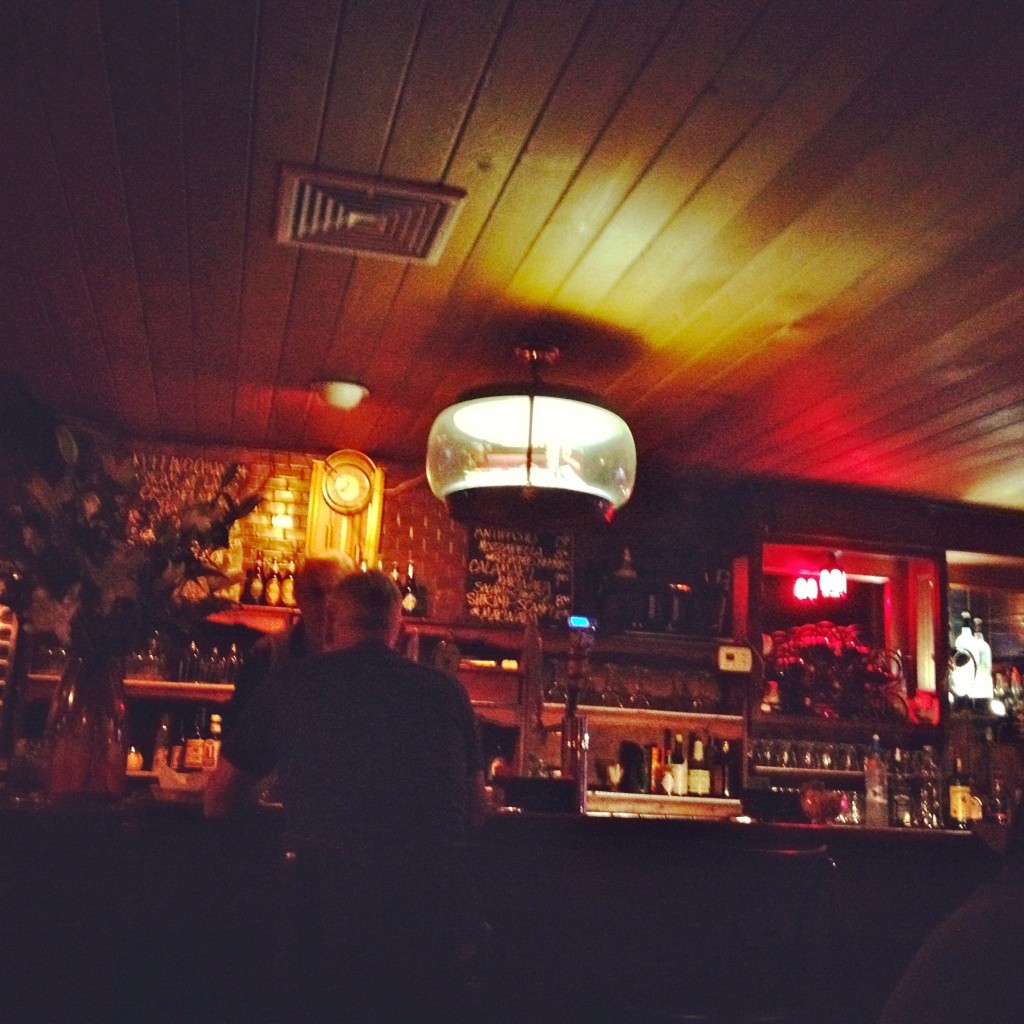 This is an image straight out of my childhood. (My family went to either Espo's, Chimney Rock, or Joe's Pizza in Martinsville every Saturday night after mass when I was growing up. It's not an accident that these are all traditional Italian restaurants since Jersey means some of the best Italian food in the U.S.)
New York also meant plenty of culinary treats for us—Sarge's (our favorite deli), Havana NY (a delicious Cuban place we found), Angelo's (more New York pizza, pictured above), and Osteria Al Doge (upscale Italian recommended by a friend).
As is usually the case on the East coast, every meal was exceptional, like a tour de force for your senses.
And this made me consider how much eating has become a part of traveling for many of us. I know that every time Dave and I travel we look forward to the food almost as much as the sights. In that sense, food is really a big part of our whole travel experience.
But what's strange is that, as I said in my "Seeing but not eating America" post, I don't eat as much when I travel even though dining out is such an integral part of traveling for me.
So why is that the case?
I think it's because, when I'm on the road, eating becomes an art form. I take my time finding the perfect items to order, I eat it all very slowly so I can enjoy each bite, and I never eat to the point of feeling as if I've overdone it or gorged myself. (And sometimes I even take photos of the food as has become the trend on Facebook and Instagram.)
In this sense, eating is much more controlled and purposeful when I travel, which makes me wonder if I would eat less at home if I ate more interesting food.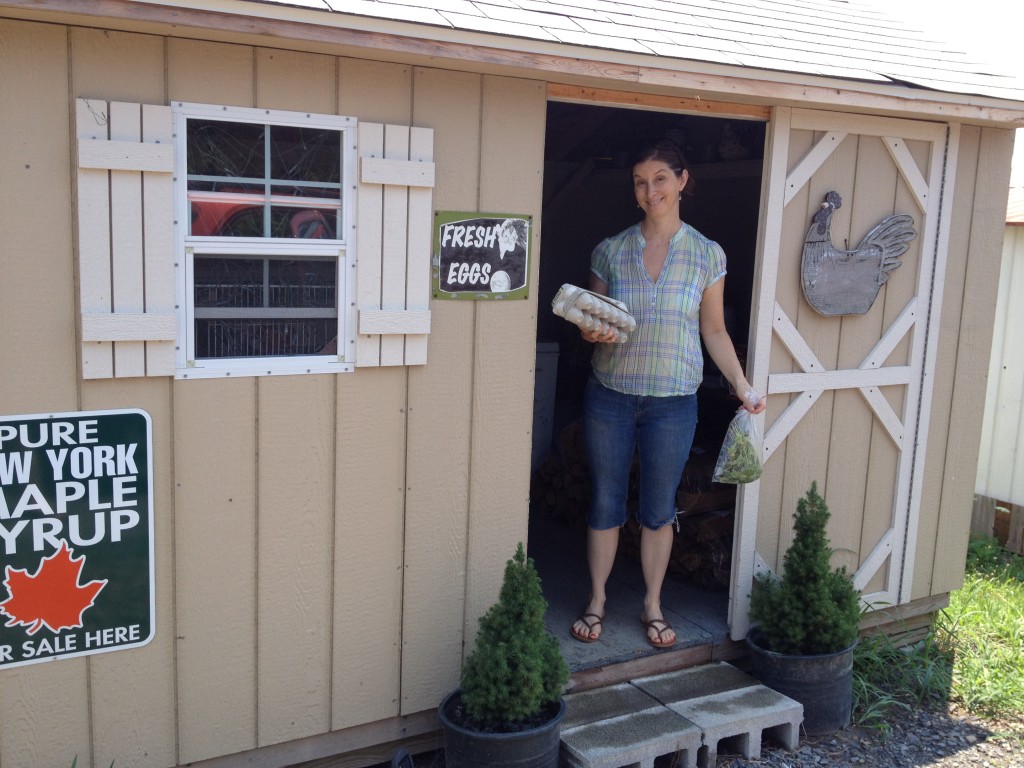 While I was in New York, I visited my good friend, Kara Thurmond (who designed this website and is pictured buying some local ingredients above), and since Kara is a big foodie—her blog is called The New 19th-Century Kitchen—she cooked an amazing meal while I was there: pan-roasted pork chops with black sour cherries, sauteed kale with navy beans, and beet salad followed by homemade cherry ice cream.
Despite this amazing meal, I didn't overeat. Instead I only ate enough to enjoy what Kara had prepared and feel satisfied, telling me that if my cooking were more artful, maybe my eating would be too.