Earlier this year, I stumbled upon a BuzzFeed post that featured several celebrity gossip headlines that had been reimagined by readers. The post complied several photos that came as a response to this challenge, courtesy of Vagenda Magazine:
Reading this post and looking at all the headlines really made me think about the way female celebrities are written about.
Most people are exposed to celebrity gossip in one form or another. Even someone who has no interest in celebrity culture might have a difficult time avoiding the headlines splashed across the gossip rags that line the checkout lanes in the supermarket.
Our culture is obsessed with celebrities. I'm certainly guilty of a certain interest in the lives of the beautiful people. In spite of all the unnecessary  attention I've paid to these matters, I'd never considered the way these headlines were worded.
But reading this BuzzFeed article changed that.
In retrospect, it seems so obvious! In a society that is just as obsessed with celebrity as it is with female bodies, headlines like this are inevitable:
What a weird and creepy headline. What part of this outfit invites this kind of commentary?
I feel a little ashamed that I never recognized this kind of thing before. I've always considered myself a feminist. I think I'm in tune with women's rights issues. But in spite of this, I'd never seen headlines like this as problematic.
As I said before, that's all changed now. And, oh, how the floodgates have opened.
Let's start with the photo above. What part of Emmy Rossum's outfit makes this kind of headline appropriate? The big question this article made me ask was this: What does a woman have to wear in order to not invite commentary on her body?
Let's look at some other examples. Here's a post about Drew Barrymore: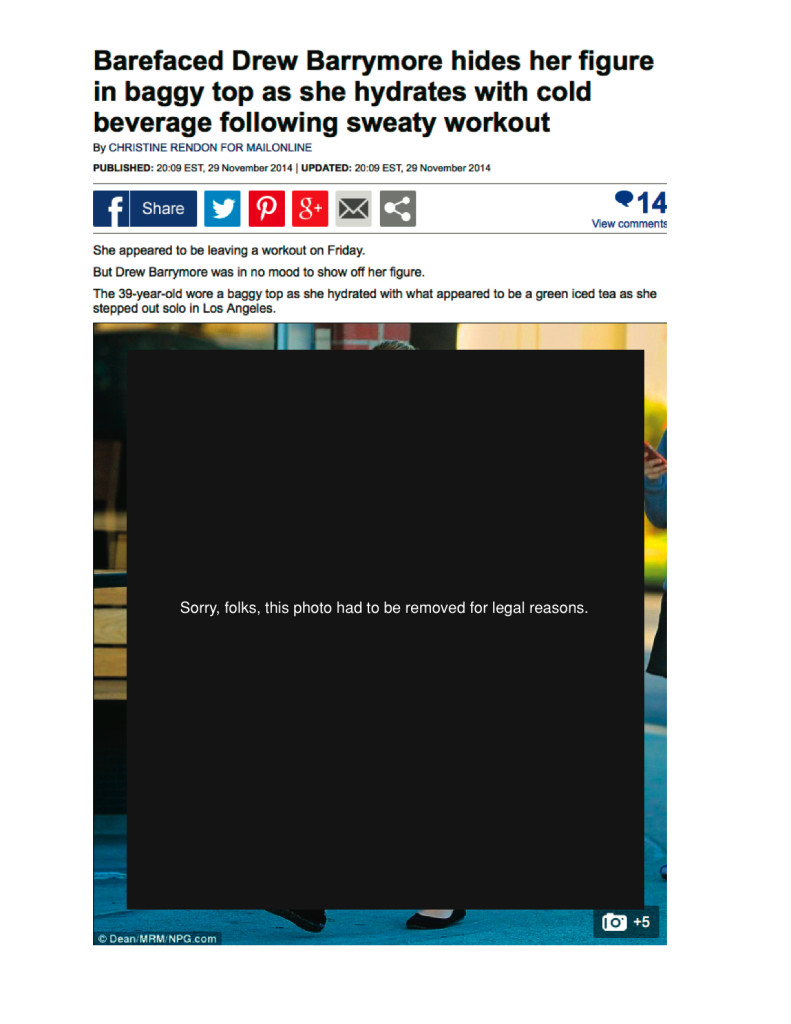 How exactly is she "hiding" her figure? To me it just looks like she's wearing clothes the same way anyone else is. The phrasing here really irks me. It seems to suggest that a female star's body is subject to objectification and criticism at any time. Barrymore is hiding her figure from the people who feel they have an absolute right to see it.
This is very much a gender-based thing, too.  Compare a couple of headlines from the same website featuring male celebrities: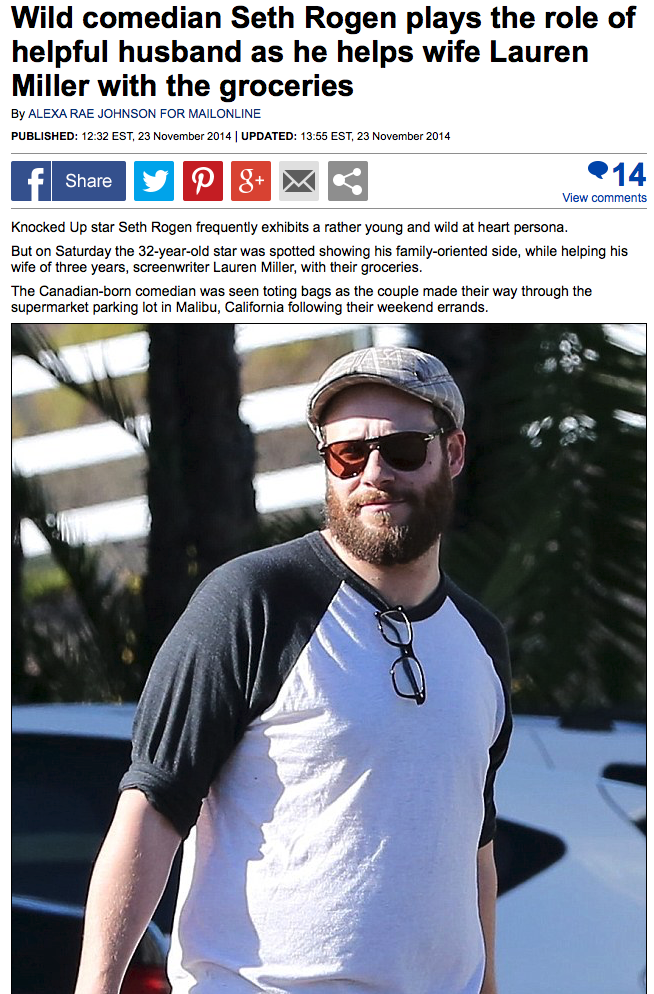 No mention of what Rogen is wearing as he "plays the role" of dutiful husband. The only thing the headline is making a big deal out of is Rogen helping his wife carry bags of groceries. There's no reference to Rogen "hiding" his figure under his clothing. There no mention of clothes or bodies anywhere in this article.
The following headline does mention the male celebrity's clothing, though not in the same way you'd see a female celebrity being talked about: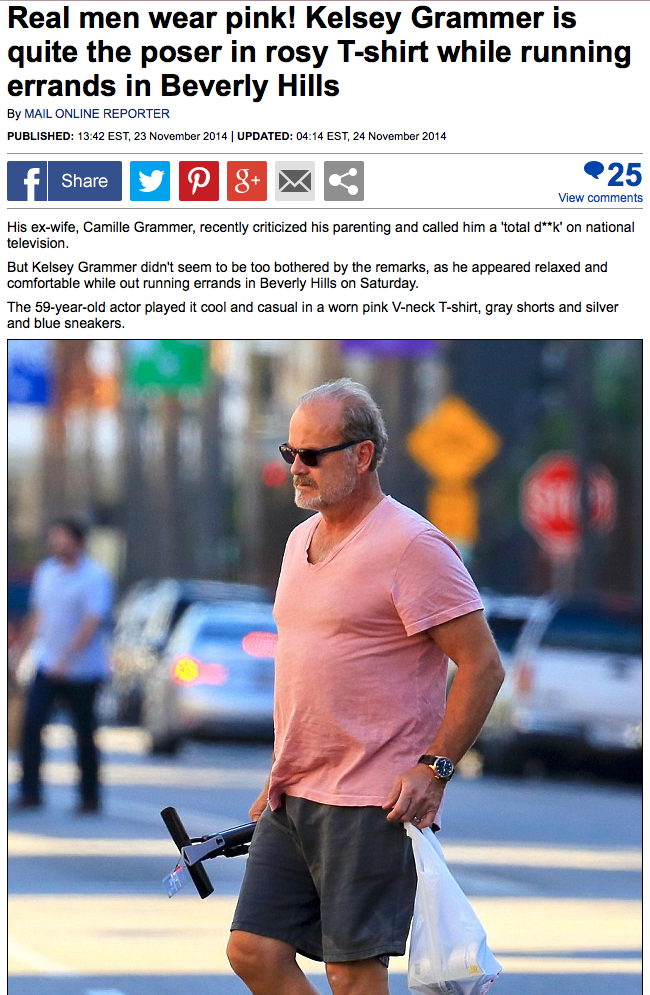 The author of this piece does make a point of describing Grammer's attire, though it's not written in the same breathless and voyeuristic tone used to when describing female celebrities above. Again, there is no mention of Grammer's body. He apparently has nothing to hide.
As I said before, after I started noticing these things, I was unable to stop. Headlines like this are everywhere. They're a symptom of a culture that constantly polices women's bodies.  How are normal women supposed to feel good about themselves when glamorous movie stars are picked apart by tabloids? And is there a solution?
The answer to that last question is pretty difficult. I'd say one step to changing things like this is awareness. Now that I recognize what a problem this is, I can speak out and try to change things. I don't have a lot of power, but I do have my voice. You do as well. Actions like this, however small, can make a difference:
We just have to keep trying.