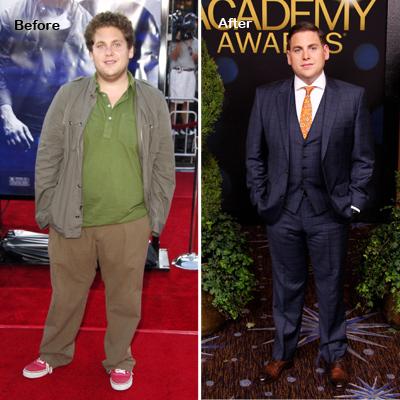 On Tuesday, I mentioned that there were two things I noticed about the Golden Globes last Sunday night. The first one was that it was a big night for real-looking women like Lena Dunham, Tina Fey, Amy Poehler, and Jodie Foster.
And the second is this: Diets aren't just bad for us regular people. They're bad for celebrities too.
I thought about this because of Jonah Hill.
I like Jonah Hill. I really do. My respect for him started with Superbad and peaked after I saw his subtle yet empathetic performance opposite Brad Pitt in Moneyball last year.
But not long after Hill shared the screen with America's Golden Boy, he did something unwise: he went on a diet.
Admittedly, after the diet was over, Hill looked like this:
Of course, this whipped the media into one of their diet frenzies. Everyone on the planet—from the Daily Mail to Shape to Ellen—was talking about Jonah Hill's diet and how great it was.
Puh-leeze.
Because on Sunday night—about a year later—Jonah Hill was at the Golden Globes, looking like he'd gained back much of the weight he lost: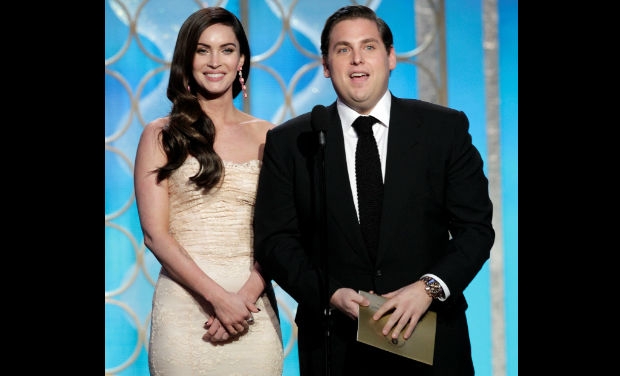 Listen, I'm not trying to be a hypocrite or a jerk. I like Jonah Hill and think he's a talented actor. And I feel for him. I know what it's like to gain weight back after losing it, and I don't wish that on anyone.
But that doesn't mean I'm not going to use his weight gain to point out that diets don't work. They don't work for Jonah Hill, they don't work for Seth Rogen, they don't work for Carnie Wilson, they don't work for Kirstie Alley, they don't work for Oprah Winfrey, and they don't work for us regular folks either.
I mean, think about it—if wealthy celebrities who can afford personal trainers and nutritionists and private chefs can't keep the weight off, why do the rest of us think we can do it?
We think we can do it because the media keeps telling us we can, but they're wrong—diets don't work.
What does work is being dedicated to healthy living… every day for the rest of your life. Not for six weeks or six months or even a year. But every single day. And a big part of being healthy is accepting yourself the way you are.
I only hope Jonah Hill realizes that before he goes on another ridiculous diet.