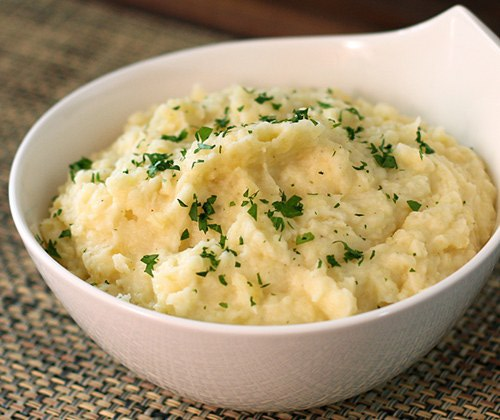 Sunday night, my husband Dave and I went out for dinner with two friends. Near the end of the meal, I was talking to said friends, focusing my attention on them, and when I turned back to Dave, I found him eating my mashed potatoes on the sly.
"What are you doing?" I asked him.
"I thought you were finished with these," he explained.
"I was going to take the leftovers home and eat them tomorrow."
"Oh, okay," Dave said in a way that resembled a child who'd been caught with his hand in the cookie jar.
This incident brought to mind the problems that crop up when living—and eating—with a partner.
One of my cousins—whom I'll call John—used to say that women always gain weight after they get married. His theory was they had worked so hard to stay thin before they got married that they figured they could let themselves go afterwards.
(Yes, John is an asshole.)
Though there is no doubt some truth to the notion that PEOPLE—women and men alike—feel like they can let themselves go after getting married, especially if they went on a pre-wedding diet, I think there's more to it than that.
I noticed when I started living with Dave that eating with him every day made me eat more because, unconsciously, I was always trying to keep up with him.
This problem manifested itself two ways:
1) I often felt like I had to eat as much as he did… If he ate two servings at dinner, I thought I should I eat two servings. Not because it was a contest or anything, but just because some subliminal part of me thought, Why can't I eat as much as he does?
2) Sometimes I worried that if I didn't eat fast enough, he would eat my food. This isn't a regular problem with Dave (though it does happen sometimes), but it had been a problem with other men in the past, especially when sharing food in a restaurant. This problem is compounded by the fact that sometimes I worry about missing meals or not getting any food at all. (I blame the neanderthal in me for that.)
As a result, I began gaining weight as soon as I started living with men—both in group houses when I was single and when I moved in with Dave.
It didn't take long for me to notice there was a problem. I hadn't gained any weight since my freshman year in college—when I happily picked up the freshman fifteen and never looked back since before that my BMI was on the low side of normal—and suddenly I was gaining weight every week.
So I started paying more attention to my eating habits and quickly figured out what was going on. It wasn't a difficult issue to resolve once I discovered what I was doing, but even now I sometimes have to stake my claim on my food—going so far as to draw a line down the center of our meal, so I know it won't disappear when I'm not looking. In other words, to keep #2 from happening, as it did last night.
It does make me wonder how much of our problems with eating are associated with some weird kind of unconscious peer pressure—If everyone else is eating spinach-artichoke dip, I should eat some too! 
The simple solution is to be aware when your eating habits are negatively affected by other people and change behavior—yours or your partner's—as necessary.
And I highly recommend keeping all mashed potatoes to yourself.