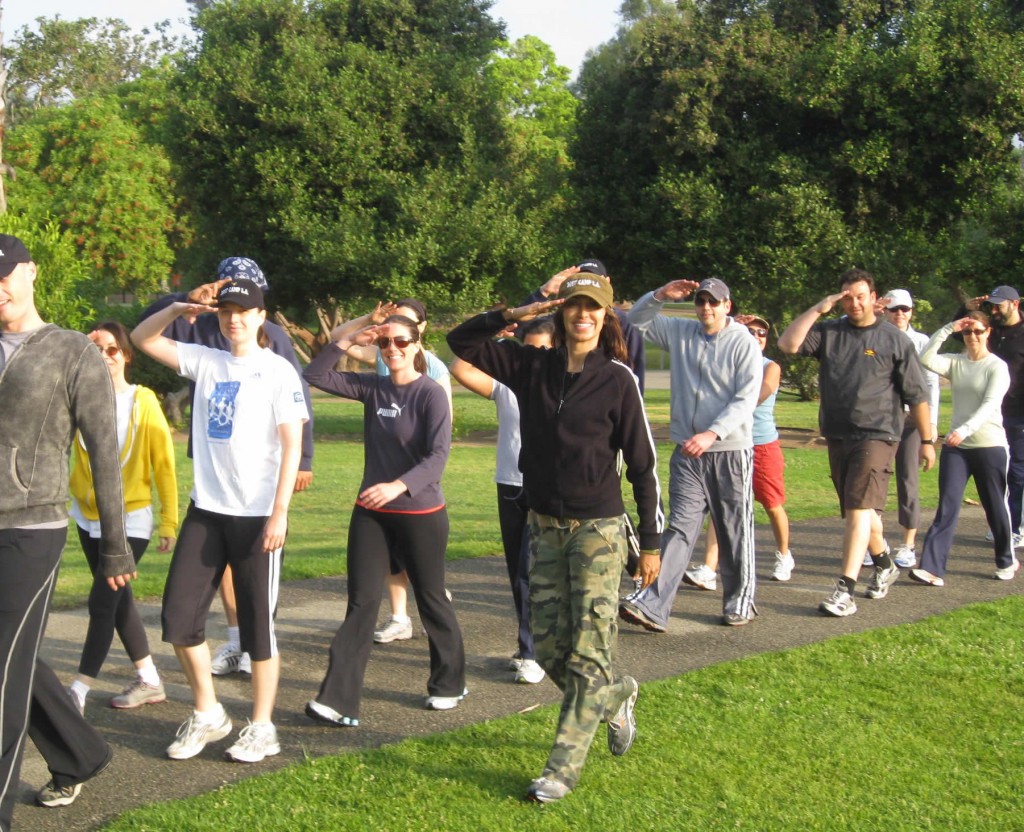 It occurred to me this week that participating in my local boot camp does more for me than make me healthier; it also makes me happier.
And I don't just mean it makes me happier because I feel better physically.
I mean it makes me happier because of the time I get to spend with the other people at boot camp.
When I started boot camp back in January, I didn't know anyone but the instructor. But six months later I know most of the bootcamp regulars by name and am friends with about half of them on Facebook.
As corny as it sounds, I love getting a break from reality three times a week to see these people, to trade stories with them, and to complain about boot camp under our breath. (Would it be any fun if we didn't complain?)
Research has shown for years that working out with a buddy or in a group is one of the best ways to stay motivated and keep exercising.
In that sense, joining your local boot camp—or any other group exercise program—is a great opportunity to stay motivated and feel like you are part of a community.
It's also a perfect way to blow off some steam and vent with the other bootcampers about the people who drive us crazy, especially because, when we're doing any kickboxing, my bootcamp instructor often tells us to imagine a person who has recently pissed us off.
And that is probably the best motivation of all.